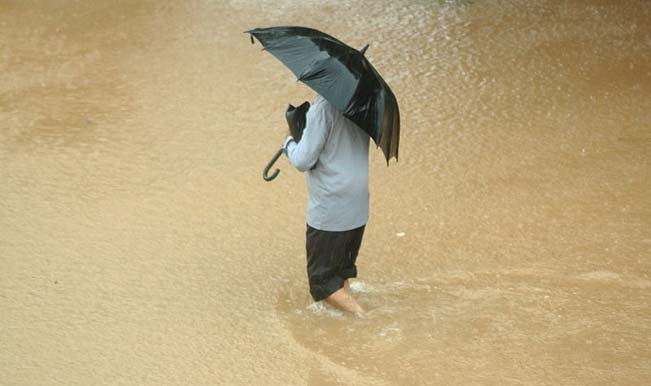 Latehar (Jharkhand), July 17 : Swelling river waters and the absence of bridge has forced tribals in Maoist hot bed of Latehar in Jharkhand continue to remain cut-off from all amenities for at least three months during the monsoon season. Chorha and Lai are two of the 14 villages in Chorha Panchayat that lie between two rivers- Koel and Chaupath. The demand for a bridge to the mainland by these villagers has been gone unheard for over a decade.
A school girl, Ankita Kumari, said that students face hardship as they miss regular classes due to absence of bridge on the river. "We face a lot of hardship while going to school during monsoon as the route is blocked after heavy rain, so we have to stay at the other side of the river because there is no bridge on the river," she said. "This is a Maoist affected region that is why because of fear no one is willing to take the tender for the construction of bridge," said Public Work Department (PWD) official Halan Bhnagra.
Maoists, also known as Naxals, have killed police and politicians, and targeted government buildings and railway tracks in an insurgency that has killed thousands since 1960s. The rebel group, which claims to be fighting for the rights of the poor and landless, controls some of India's mineral-rich areas and operate in large swathes of the eastern, central and southern countryside. The rebels are estimated to number 7000 hardcore fighters in nearly a third of India's 630 districts.