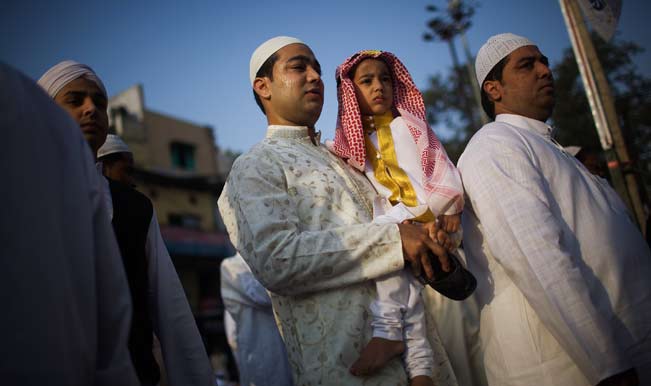 New Delhi/Dhaka, June 13 : Muslims across the world will be observing Shab-e-Barat on Friday night. Shab-e-Barat is a time when Muslims across the world seek Allah's blessings for the year ahead, pray for the departed souls of their beloved and seek forgiveness for their sins. In India, the Muslim community has taken it upon itself to rein in acts of hooliganism such as stunt biking.
According to reports, community leaders have issued several pamphlets, posters and messages from imams of mosques, prominent community leaders, ridiculing this practice of stunt biking. The president of India Islamic Cultural Centre, Sirajuddin Qureshi, was quoted by one daily as saying recently that stunt biking is un-Islamic, as "it has nothing to do with the basic concept of Shab-e-Barat".
Prominent imams are preaching sermons to educate the youngsters about the importance of the night. Mufti Mukarram Ahmed, imam of Fatehpuri Mosque, was quoted by a daily, as saying that he has appealed to non-government organisations and resident welfare associations to step forward and stop youngsters from creating trouble for unsuspecting travellers. Efforts are also on to maintain the solemnity of the occasion, at least at cemeteries and graveyards, where vendors use to set up stalls.
In Bangladesh, plans are afoot to observe Shab-e-Barat tonight with due religious fervour and devotion. The devotees will pass the night through prayer, recitation from the Holy Quran, and seeking blessings from Allah, the Almighty, for peace and progress of their families and relatives. People will visit the graves of their relatives and Muslim saints and offer special munajat on this night of fortune.
President Abdul Hamid, Prime Minister Sheikh Hasina and BNP Chairperson Khaleda Zia issued separate messages felicitating Muslims on the occasion. In his message, Hamid said the holy night opens up an opportunity for mankind to get special blessings and forgiveness of the Almighty Allah. "I urge all to employ themselves in the work for the welfare of mankind and building the country imbued with the magnificence of holy Shab-e-Barat," the Daily Star quoted Hasina, as saying.
Khaleda Zia, in her message, said, "On this holy night, it should be our resolve that we will all work for the welfare of mankind shunning violence, jealousy, bloodshed and conflict." Islamic Foundation and other religious organisations have outlined elaborate programmes, including discussions, Hamd, Naat, Milad, Zikr and Doa on the occasion.
Bangladesh Television, Bangladesh Betar, private television channels and radio stations will air special programmes. The daily newspapers will publish special articles highlighting the significance of Shab-e-Barat.