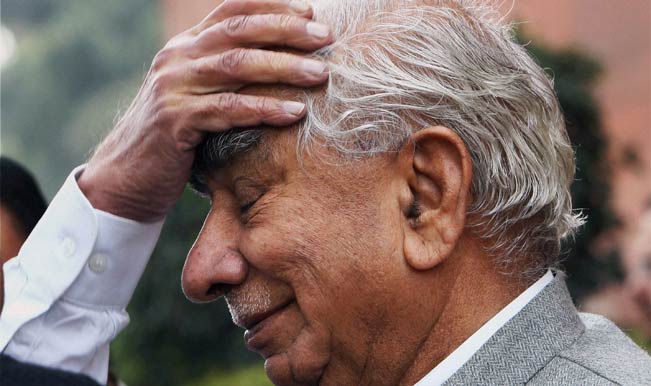 After days of negotiations between the top brass of the BJP and Jaswant Singh, today Mr. Singh filed his nomination papers from Rajasthan's Barmer as an Independent candidate for the Lok Sabha seat. The veteran leader today said he felt "betrayed" by the party leadership and that even chaprasi's were treated better.
Mr. Singh who earlier held various important portfolios in the Vajpayee led NDA government including Defense, Finance and External Affairs later held a press conference after filing his nomination papers saying, ""No announcement was made about Barmer in first few meetings (of the BJP's central election committee). I called up Rajnath Singh. He informed me the next day that I wouldn't be given a ticket" He further added, "Who was given a ticket? Not a BJP worker but somebody who joined the BJP from the Congress and had been abusing us till recently. I was very hurt,"
The BJP has decided to field former Congress leader Sonaram Chaudhary who many believed is backed by the state chief minister Vasundhara Raje, who interestingly was a name suggested by Mr. Singh himself for the party top post.
While claiming he was betrayed by both Rajnath and Vasundhara, Mr. Singh felt the core principles of the BJP have been betrayed and that the party today is run by those who don't care about he ideology but instead care more about their own personal gains.  Showing his anger he further added saying, ""I am not a piece of furniture. The choice of the adjective 'adjust' itself is indicative of the mentality behind it"
Rumours however persist, that Mr. Singh may withdraw his nomination papers and the BJP instead field him as a Rajya Sabha MP once they come to power.