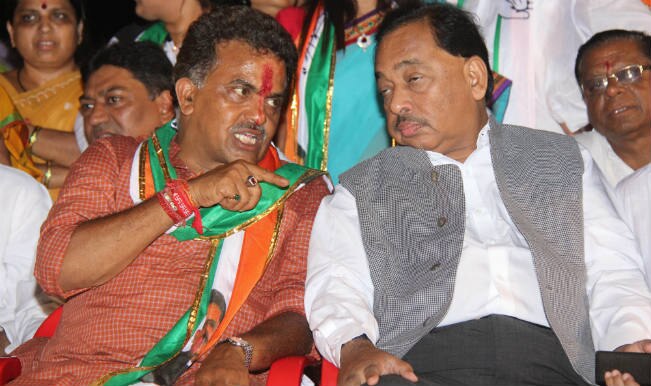 Mumbai, July 21 : Maharashtra Industries Minister Narayan Rane resigned from the state cabinet on Monday. He submitted his resignation to Chief Minister Prithviraj Chavan. Rane, a chief ministerial aspirant, has been reportedly upset with the party for not giving him the top post. He had announced last week that he will resign from his ministerial post, but will continue to be a member of the Congress Party.
"I shall resign as cabinet minister on Monday. However, I shall continue to remain in the Congress as an ordinary worker," Rane had told media on Thursday. Rane had joined the Congress after he quit the Shiv Sena in 2005.
Rane had served as Chief Minister for nine months while in Shiv Sena in 1999, when the NDA government was at the helm of affairs in Maharashtra. In 2005, soon after joining the Congress, he was inducted as a minister in the Vilasrao Deshmukh government.