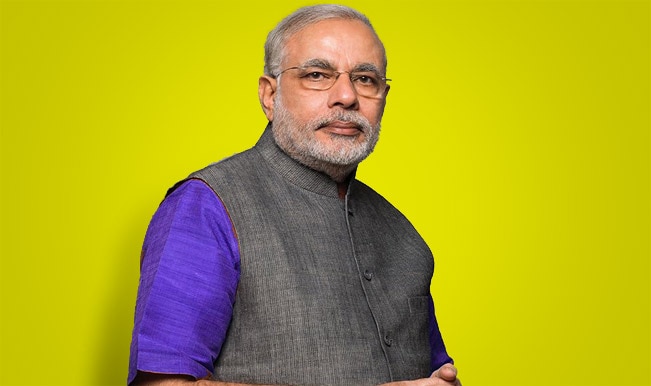 The phrase 'Ab Ki Baar, Modi Sarkaar' was on the lips of every third Indian when the Lok Sabha Elections of 2014 took place. The 'Ache Din Aane Waale Hain' party won the mandate and stormed to power with majority by itself. The Narendra Modi-led NDA government on Thursday completed its first month in office. Never before such hue and cry among the masses was seen after the new government being elected. Prime Minister Modi took this opportunity to address the nation by writing a short letter on his blog.
In the letter posted on his blog, Modi appreciated the support of the people and the affection the new government is getting is overwhelming. Modi said, "Today our Government completes a month in office. 67 years of previous governments is nothing compared to 1 month, but I do want to say that in the last month, our entire team has devoted every single moment for the welfare of the people. Every decision we took has been guided solely by national interest."
After taking rounds in the PMO for a month now, Modi wrote, "My confidence and determination has increased tremendously and I credit a substantial part of this to the collective experience and wisdom of my ministerial colleagues and also to my experiences as a four time Chief Minister. The affection of the people and support from officials has also added to this confidence in large measure."
Modi mentioned that he has been meeting with Ministers and Officials from various departments who have been making detailed presentations to me. Also CMs of states have met and discussed issues concerning their state.
Talking tough on the current scenario in Delhi currently Modi said, "A big challenge I am facing in Delhi is to convey to a select group of people about our intentions and sincerity to bring a positive change. These are people who are both within and outside the government system. There have been some instances in the last month with which our Government had nothing to do yet these controversies have persisted."
Further mentioning about his government's working of recent days, Modi remarked that he didn't had the luxury of 'honeymoon period' unlike the previous governments had. Modi said, "Previous governments had the luxury of extending this 'honeymoon period' upto a 100 days and even beyond. Not unexpectedly I don't have any such luxury. Forget 100 days, the series of allegations began in less than a 100 hours."
In his short letter, Modi didn't forget to mention about the infamous Emergency imposed by Indira Gandhi. Modi addressed the issue saying, "It marks the completion of one month of our journey to fulfil the aspirations of the people. This day is also another landmark day, when in 1975 I witnessed an important phase that taught me the significance of a vibrant democracy.  26th June was the day when the Emergency started, having been imposed an evening earlier."
"Once again I salute the people of India for their strong support and good wishes as we complete a month in office. I assure you that we are committed to taking India to greater heights in the years to come," said Modi as he signed off.