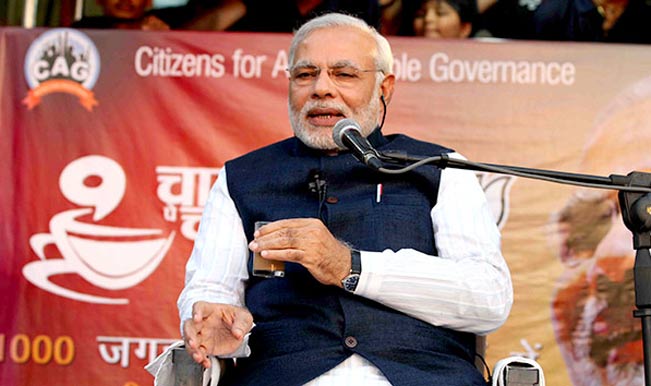 New Delhi, May 31: Prime Minister Narendra Modi Saturday met various BJP general secretaries to discuss the party's future plans, including the upcoming polls in Haryana and Maharashtra, sources said.
The meeting took place at 7 Race Course Road and was attended by around 10 general secretaries of the Bharatiya Janata Party (BJP), sources said.
Sources added that Modi advised the general secretaries to cooperate among themselves and with other party leaders.
Several other party leaders, including various MPs, also attended the meeting.
Party leader Varun Gandhi, an MP from Sultanpur, tweeted: "Inspired by motivational message from PM Narendra Modi ji at a meeting with party GS (general secretaries) to serve party and nation with renewed vigour."