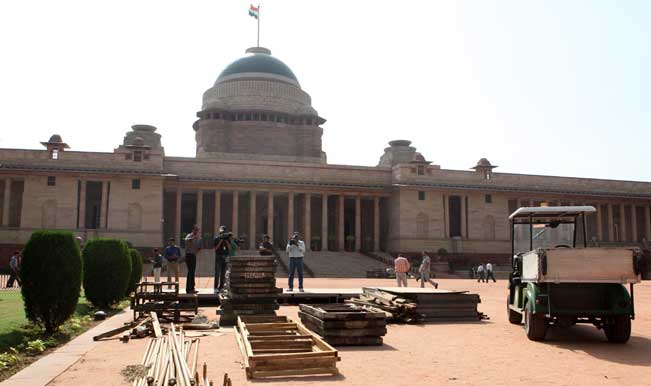 "The government is of the poor and for the poor," said Narendra Modi in his half hour speech in Central Hall of the Parliament. The reality seems different. The first step taken by the Modi led NDA government completely contradicts the said statement. The swearing-in ceremony of Modi as the Prime Minister has garnered lot of media attention worldwide. All the hullaballoo created by the BJP surrounding the much awaited oath-taking ceremony is a complete farce.
Modi said, "It's because of the expectations of 125 crore people in India that we have reached here." Ok, the election mandate proves it quite true. But then, why spend tax-payers money on a swearing-in ceremony which should have been an ordinary one. Inviting SAARC leaders and 3000 guests for a swearing-in ceremony seems a gibberish move.
"I believe, a government is that which thinks about the poor, hears the poor, and lives for the poor," said Modi. He added, "And that's why new government is committed to the poor people of the country, because it is they who have voted for us."
If only Modi and Bharatiya Janata Party could walk the talk they would have realised how much money and time they are wasting on the swearing-in ceremony. BJP's joy is understandable but then the ultra-grand, extraordinary ceremony is just not justified.
The Modi led BJP should have known that it is not only the tax-payers money but also the think about security forces too. The presence of world leaders and providing them security will be a tough task.
The invitations have already created a controversy with Tamil Nadu leaders objecting to inviting Sri Lankan president. It is not the first swearing-in ceremony of Prime Minister that India is witnessing so why this huge celebration? The newly elected should get down to work immediately and all the celebrations can be kept on hold.
As Narendra Modi himself said, "People have voted us with a hope," he should not be the first person who kills the hopes of 125 crore Indians he talks about.