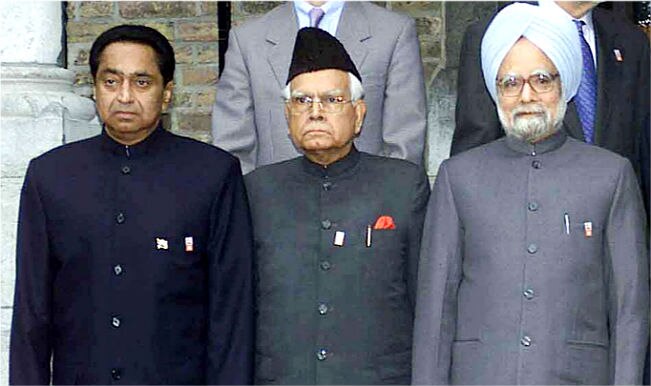 Circa 2013 "My grandmother was killed. My father was assassinated and perhaps I may also be killed one day. I am not bothered. I had to tell you what I felt from the heart", Rahul Gandhi while addressing a Congress rally in Churu.
Circa 2014 Former External Affairs Minister Natwar Singh reveals that Congress president Sonia Gandhi refused to take up the post of Prime Minister in 2004 because Rahul Gandhi feared she might get killed just like his father Rajiv Gandhi or grandmother Indira Gandhi. Rahul threatened to do whatever it took to stop Sonia Gandhi from becoming PM and even set a 24-hour ultimatum for her to refuse the post, according to Singh.
Natwar Singh's revelation couldn't have come at a more inopportune time for the Congress, especially for its president Sonia Gandhi and her son and vice president Rahul Gandhi. Already reeling under the impact of the humiliating defeat in the General Elections 2014 with its tally reduced to double digits, Natwar Singh's disclosures in his book "One Life is Not Enough: An Autobiography", could seriously hamper the chances of Rahul Gandhi to regain the lost glory and the Congress.
The image of Gandhis as a family wedded to the cause of India, which was carefully nurtured by Rahul Gandhi, lies shattered. For those in the Congress who continued to look upto Rahul Gandhi as a knight in shining armour despite leading the party to its worst defeat in history, the image will be replaced by that of a mortal human being cowering with fear at the prospect of death. Not that Rahul Gandhi as a public figure should be ever ready to sacrifice his life, but it flies in the face of his assertions about his readiness to sacrifice his life for the nation.
Natwar Singh's disclosures would further stoke the widely held perception about Rahul Gandhi as a work shirker. The 44-year-old Amethi MP has been reluctant to take on any governmental or parliamentary responsibilities and his reluctance to become the leader of the party in the Lok Sabha after the general elections has added to the negative perceptions about him.
In the backdrop of the allegations, Rahul's ability to lead the party in the assembly elections scheduled for October; seems seriously compromised. Though it would not trigger an open rebellion, it will give fresh impetus to revolts against those perceived to be close to the Congress vice president.
Congress president Sonia Gandhi will have to go slow on her efforts to pass on the mantle to her son Rahul Gandhi. It will be very difficult for the party president to enforce her writ on the rank and file which has serious doubts about the leadership skills of Rahul Gandhi.