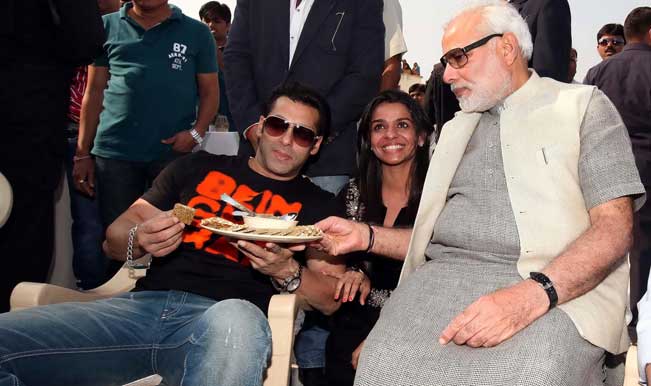 Patna, Jan 20: Slamming Bollywood superstar Salman Khan for defending Narendra Modi, Bihar Chief Minister Nitish Kumar today said what had happened in Gujarat in 2002 cannot be "forgotten or pardoned".
"You may talk anything but what happened in Gujarat cannot be forgotten or pardoned," Kumar told reporters reacting to Salman Khan's statement as to why Modi would seek pardon for Gujarat riots as he was cleared by court.
Kumar also did not appear to be impressed with Modi's vision of Bullet trains. Kumar, who himself served as Railway minister during NDA government, said the concept of Bullet trains was first mooted by late Indira Gandhi in 1980s and the idea kept from coming time to time. "An attempt was made during my time to run a Bullet train from Mumbai to Ahmedabad, but later it was found that in India it is a difficult work," he said on the sidelines of 'Janata Darbar' programme.
"We tried to start a train running at a speed of 180 kmph but it was found a loss making proposal," he said.Taking an apparent dig at BJP PM pick, he said, "Everybody talks a lot before elections but let us see whether you come to power or not to unveil the visions."
On Modi's criticism of Congress in the BJP meet in New Delhi, he said, "A few people in a bid to hog prominent space in media talk much…I am not among them."  PTI