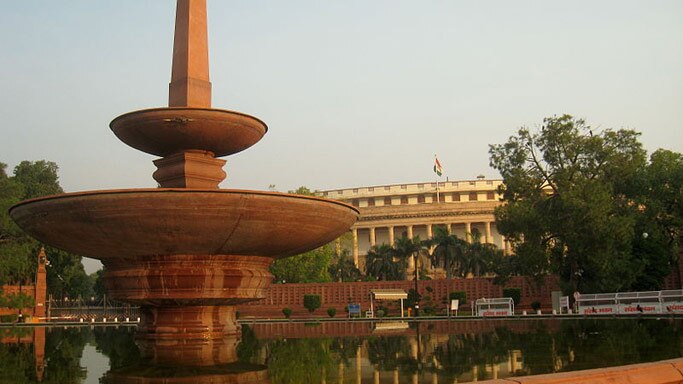 New Delhi, July 22 : Parliament was Tuesday disrupted following an uproar by AIADMK members over Press Council of India chairman Markandey Katju's allegations of corruption in the judiciary, even as the government admitted that the incident had indeed taken place. Both the Lok Sabha and the Rajya Sabha saw protests over the issue.
Katju in his blog Sunday said an additional judge of the Madras High Court was appointed during the then UPA regime despite an Intelligence Bureau report revealing that he had indulged in corruption. The AIADMK members charged their arch rival DMK of interfering in the appointment of the high court judge when Katju was chief justice of the Madras High Court in 2004.
The AIADMK sought to know who in the DMK had pressurised the then UPA government not to take action against the judge. "In 2003, the collegium had certain reservations and had made some enquiries and decided that the case of this judge should not be taken up," Law Minister Ravi Shankar Prasad told the Lok Sabha amid a ruckus by AIADMK members. Prasad said that during the UPA rule, a clarification was sought by the Prime Minister's Office as to why the judge should not be recommended.
"The collegium again said he should not have been recommended at all," he said. Later, the law ministry wrote a note to the collegium following which it said that his case can be considered for some extension, Prasad said. The minister said the government was "quite keen" to appoint a national judicial commission for making such appointments to improve the system of judicial appointments.
As the AIADMK members trooped near the speaker's podium with their vociferous demands, Speaker Sumitra Mahajan first adjourned the house for 15 minutes and then till 2 p.m. The AIADMK members wanted the government to name "the DMK minister" who was involved in the matter. In the Rajya Sabha, the house was briefly adjourned for 10 minutes over the issue, as AIADMK members created a ruckus there too.
"The law minister in the UPA government has gone on record that indeed there was pressure. This should be enquired," AIADMK leader V. Maitreyan said. The ruckus led to a 10-minute adjournment during question hour. The house resumed regular business later.