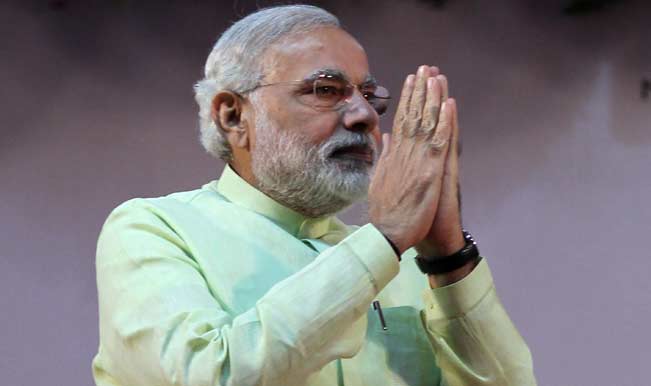 New Delhi, July 16 : Peoples Democratic Party (PDP) chief Mehbooba Mufti on Wednesday rapped the Centre over committing a criminal offence by maintaining its stoic silence over the Israeli air strikes in Gaza strip. "As of more than 200 people have died which includes 40 children among the death toll. Even women and senior citizens have been killed and scores are hospitalized. The shocking fact is the silence of the entire world on this issue, including India. India has been a vocal supporter of Palestine in the past, where leaders like Jawaharlal Nehru, Indira Gandhi and Atal Behari Vajpayee were supported in favour of Palestine without any fear or favour," the PDP chief told ANI.
"We were hoping that BJP led NDA government will issue a condemnation in the parliament so that Israel halts its attack. Now that the prime minister is attending the BRICS summit he could have taken the opportunity to pass a resolution for a ceasefire. This could have helped both sides the Israelis and Palestinians to live in peace," she added.
"Unfortunately this government has adopted a criminal offence by maintaining silence. Gandhiji had once said that India will stand behind those, who are in grief in any corner of the world, but the sad part as of today is that India has maintained its stoic silence ," Mufti further added.
The Israeli military continue their strikes in Gaza, in the worst flare-up in Israeli-Palestinian violence in almost two years. The current Israeli offensive, which began last Tuesday, has claimed the lives of at least 191 civilians, media reports said. The unrest in the area has increased in the recent past over the murder of a Palestinian teenager and three young Israelis.
There have been no fatalities in Israel since the border hostilities intensified. Iron Dome, which is Israeli-built and partly funded by the United States, has intercepted many of the rocket salvoes.