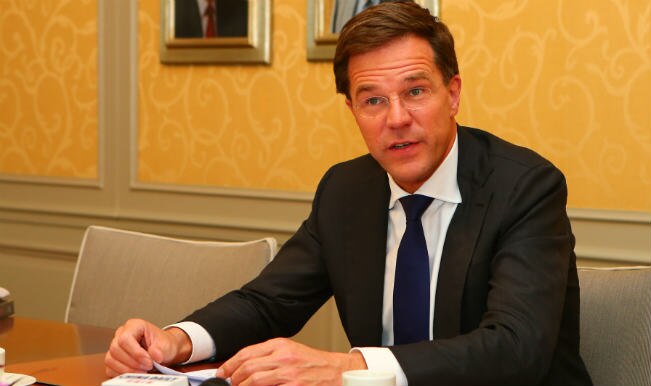 The Hague, July 19: The Netherlands would not rest until the perpetrators of the possible attack on the crashed Malaysian plane were detected, the Dutch prime minister said on Friday.
The Dutch government indicated that is yet to ascertain whether crash of the MH17 Malaysia Airlines plane on Thursday in eastern Ukraine was caused due to being shot down. It left all 283 passengers and 15 crew members killed. "It seems that the MH17 was shot down," Xinhua quoted Prime Minister Mark Rutte as saying during a press conference here Friday.
"The precise circumstances are not yet clear. We want to rely on the facts. One thing should be crystal clear," said Rutte. "If it is an attack, the perpetrators must be found and must be punished. We will not rest until that happens.
"The victims and their survivors deserve that. I will personally work to ensure that the perpetrators are caught and they get their punishment," he said.  "I do not want to speculate and finger point," Rutte said. "I want the facts emerge. If so, it will be more likely that an investigation is coming."
The Dutch government advocates that an independent investigation team should clarify all questions regarding the incident. The Netherlands already sent its Safety Board to Ukraine to support an international investigation team. Rutte has spoken with Russian President Vladimir Putin. "Putin has assured me that Russia will insist on an independent international investigation."