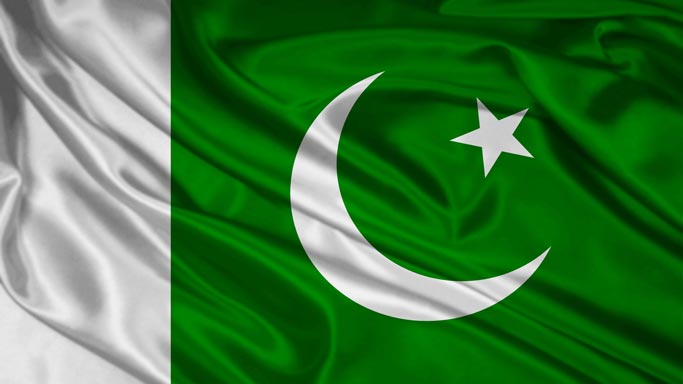 Jammu, July 20 : By definition, a refugee is someone who seeks refuge in a foreign country because of war or violence, or out of fear of persecution. They seek asylum with the hope of a better future and leading a peaceful and a safe life. India, attained independence over 65 years ago, and the major group of refugees set foot in India during the partition of 1947. Subsequently more people migrated to India during the wars in 1965 and 1971.
The refuge seekers settled in various areas of Jammu and Kashmir as they came from neighbouring Pakistan and Bangladesh. Around 1, 50,000 families reside in the border districts of Samba, Kathua and Jammu and are known as the West Pakistan Refugees. Most of these refugees are Hindu or Sikh. In a little village, Pootey Chak, a part of the Marh block, 35kms. Away from the main city of Jammu, dwells West Pakistan Refugees (WPR) who comes from the lower castes. They live in quite a sorry state and their quality of life is extremely poor.
According to the special status of Jammu and Kashmir, the state issues Permanent Resident Certificates (PRC) to its citizens. This PRC has been denied to the refugees in spite of having lived there for 66 years. Denial of a PRC implicates a denial to vote in the assembly and panchayat elections, denial to apply for government jobs and denial to buy land in the state. As a result their social identity, political rights and economic status get severely affected, thus presenting grave issues in front of them.
The West Pakistan Refugees mainly occupy government land and depend on it for their livelihood. In most of the families, the men work and earn for the entire family, and this work usually includes daily wage occupations like, harvesting, digging, constructing houses and working on government road projects.
None of them have a fixed regular income. If this is the condition of men, it can be said that women are worse off and are double victims of the situation. One such victim, an older woman of the group said, "Mard ko kaam nahi milta toh hum aurton ko kaun poochta hai?" (When men do not get work easily who will be concerned about the women then?).
These refugee women thus resort to doing all the household work and looking after the children. A few of them used to pick up stones from the river Tavi and earned up to rs.40/rs.50 a day. The issues and problems concerning the refugee women are immense and heart wrenching. The major difficulties can be traced to the broader topics of education and environment, health and sanitation, which further include child bearing and malnutrition.
To address the first issue of the lot, it can be said that a majority of the women from the first and second generation of the West Pakistan Refugees are illiterate, the third generation have barely studied up to their matriculation and the fourth generation want to pursue higher studies, but are stopped in their tracks due to their families' poor financial conditions.
Furthermore, without the Permanent Refugee Certificates they cannot even seek government scholarships and subsequently get government jobs, because of which they are not even motivated to attain higher education. They are coerced then to help their mothers at home. Some young girls do venture out and work as maids in Jammu city to support their families.
Their daily routine is full of hard work. The women tend to wake up very early in the morning to fetch water, fodder and fuel, as well as to cook for the family. Their duties further include looking after the children, and the family assets and livestock. They work for 14 to 16 hours a day and are probably the last ones to sleep. In spite of the women's involvement in managing of households, because of the high level of unawareness of gender dimensions, women's empowerment has not received any focus, they have no access to resources and their role in household decision making is worse.
Another major issue that strikes the women is in the area of health and sanitation. Health is regarded as a pre-requisite for socio-economic development. To lead a healthy and productive life, safe and sustainable water supply, basic sanitation and good hygiene are fundamental.
The environment that these refugee women live in is characterized by deficient access to safe drinking water, stagnant water, and poor drainage systems. This setting is further compounded by their poor living conditions as they are forced into the habit of open defecation, they also have to take their bath in open washroom with just a charpai (small bed) propped up to shed them.
Where their monthly menstruation cycles are concerned, the women do not have access to sanitary pads and resort to using old fabric. A few adolescent girls are aware of sanitary napkins but certainly cannot afford them thus exposing these women to risks of localized infections as well as reproductive tract infections, that can be life threatening. The reason for such situations is the lack of awareness about hygienic menstrual practices.
When it comes to women, child bearing and family planning cannot be left out. Most women from the group of West Pakistan refugees have 3 to 5 children on an average. The use of modern and safe methods of contraception like pills, IUDs and condoms are not commonly known or used by these women. Sterilization was considered as the preferred method, but they were also under the impression that if a man goes through a sterilization 'operation', it will cause him some amount of physical weakness and that he will not be able to perform sexually. Once again, it can be noted that there is high level of unawareness.
Where giving birth is concerned, it is quite surprising that the village does not have an ASHA worker. As a result, the village lacks a much needed health educator. In the earlier days, a mid-wife would overlook the women's deliveries. However, women from younger generations do tend to go to hospitals for the same. The government had launched the Janani Suraksha scheme with the aim of decreasing neo-natal and maternal deaths by promoting institutional deliveries of babies. However, only one woman from the village has benefitted from it.
The new National Population Policy of 2005 proves to be very beneficial to India's rural population, as it gives emphasis to a holistic approach to development, which is focused on improving the 'quality of life' for all, no gender bias in education, improving employment opportunities, increasing child survival rates, provide sound social security and promote culturally and socially acceptable family welfare methods. In reality though, the refugee women of this region are neglected with limited access to these services.
Another dominant health related problem in rural areas is malnutrition. The female refugees are deprived of a well – balanced diet and healthy food. They cannot afford gas cylinders and have no access to nutritious food, clean water and healthy lifestyles.
Unawareness is rampant across several essential factors responsible for a good and healthy life. The refugee women lead a very average grade of life. There are no self-help groups, no availability of loans, no access to good education and healthy food. The girls are married off at a young age and preferably amongst the refugees.
The Charkha Development Communication network feels that last four generations of refugee women from this area have seen no change in their lives. They are engulfed with a sense of hopelessness that stems from their less than ordinary and unchanged lives, and they do not foresee a resolution of their plight. However, they dream of seeing a change and pray for a better life for their future generations.