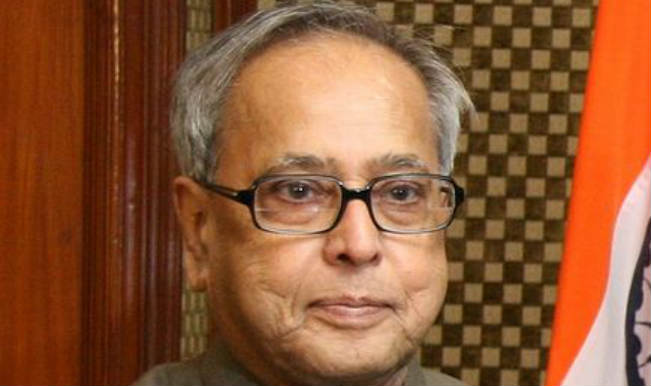 New Delhi, July 17 : President Pranab Mukherjee will visit Kerala and Tamil Nadu July 18-19, Rashtrapati Bhavan said Thursday.
"On July 18, Mukherjee will attend the first convocation of the Central University of Kerala at Kasaragod. On the same day, he will inaugurate the platinum jubilee celebrations of the College of Engineering, Thiruvananthapuram," the president's office said in a statement.
"On July 19, Mukherjee will inaugurate the golden jubilee celebrations of the National Institute of Technology at Tiruchirappalli" in Tamil Nadu, it added.