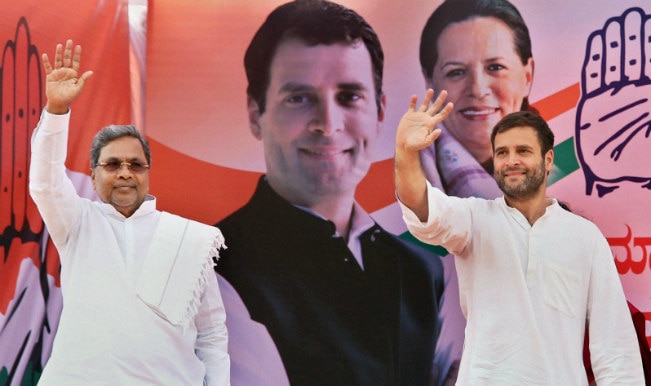 Tumkur (Karnataka), Feb.16: Congress vice president Rahul Gandhi on Sunday criticized the Bharatiya Janata Party (BJP) and its parent organizations for neglecting women.
"We want to open the doors of schools, colleges and the parliament. The nation cannot progress without women. The opposition doesn't respect women. Their parent body doesn't have any place for women. As far as their leaders are concerned, the less said is the better," he said.
While addressing an all women's rally here, he said he would work towards safety and empowerment of women if voted to power. "I would like to empower women so that they can walk freely on roads, can travel on buses and work towards the progress of the nation without worrying about their safety," he said.
While highlighting his party's contributions to the country, the Gandhi scion said the Congress had passed a strong anti-rape law and increased the number of subsidized gas cylinders. Rahul Gandhi expressed disappointment on the meager attendance of women. He advocated the need to give more tickets to women leaders. "It is a women"s rally and i can see more men than women. The situation is similar in the Congress party. We will give more tickets to women," he said.
ANI