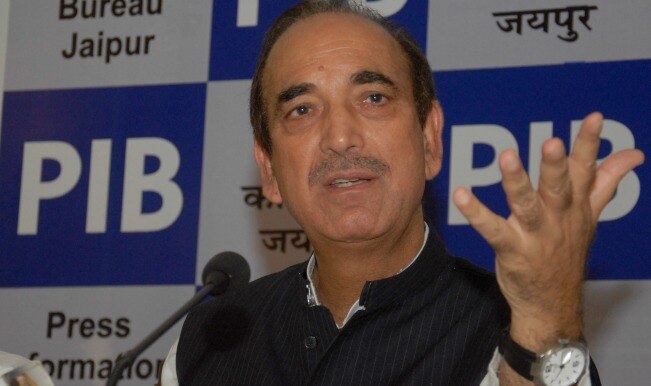 New Delhi, Jul 22 : Contending that the rail budget offers nothing new, Opposition Congress today said it is just a copy of UPA's budget and looks like fresh only because of "packaging" in which "we are zero, you (NDA) are hero". Participating in a debate on the rail budget in Rajya Sabha, Leader of the Opposition Ghulam Nabi Azad, without naming Prime Minister Narendra Modi, said "you have experience of running a state. But, running a Federal government is a difficult task."
"Whatever promises you have made, it is very difficult for you to fulfil," Azad said. The former Union Minister said the UPA government had done so much work which the NDA dispensation would not be able to match even after 10 years, and it would take more than five years for them to inaugurate projects initiated earlier. "The Railway budget presented by NDA is a copy of what the Congress-led UPA had presented in its budget in 2013 and interim budget in 2014. There is nothing new," he said.
"There is no match to your packaging. You can match any global top advertising agency. We are zero, you are hero in packaging," he said. Azad said the government has made a lot of promises and shown lofty dreams to the people but the experience of running a state is far different from that of running a Federal government. "The Prime Minister has said UPA has done nothing, but in the last few months has launched four big projects in the country which were initiated by our government. UPA has launched so many projects that it will take more than five years for NDA to inaugurate them," he said.
Derek O'Brien (TMC) asked "what is the major proposal that you (government) have proposed in this budget".
"Mamata Banerjee had proposed introduction of Duronto trains. The proposal of even bullet trains will take years to fructify," he said.