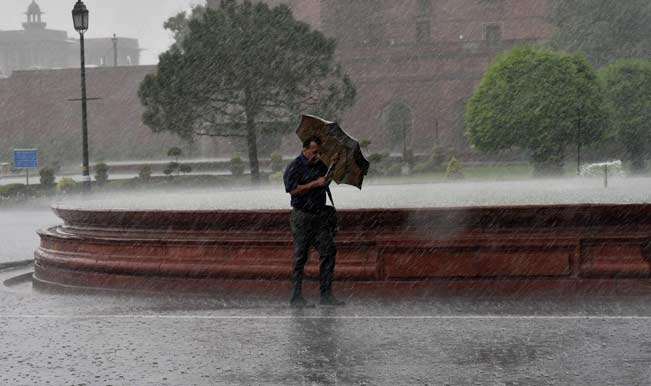 New Delhi, July 13 : The capital today witnessed showers in the afternoon which finally gave some respite to the Delhiites following days of soaring temperature. Several parts of the national capital witnessed overcast weather with dark clouds and light drizzles.
The first bout of rain came close on the heels after the Meteorological Department had on Saturday predicted that North India can expect monsoon after July 14.
Delhi, Haryana and Rajasthan have been the worst hit areas this season, where the temperature has touched 47 degree Celsius, which is five degrees above normal.