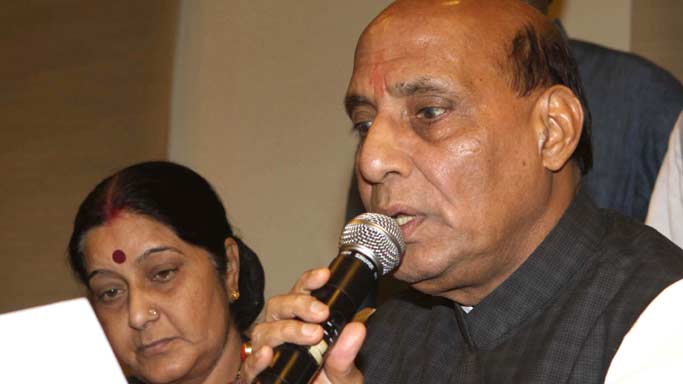 New Delhi, July 28 : Union Home Minister Rajnath Singh confirmed here on Monday that those Chinese herdsmen who had entered the Indian territory in Ladakh last week have withdrawn from the position. "This has been done after a flag meeting between senior Army officers from both the countries," said Singh.
On Sunday, it was reported that the Chinese herdsmen pitched tents in the Demchok area of Ladakh in Jammu and Kashmir. But they withdrew after talks between the two sides.The incident is reported to have taken place on July 22 at the Charding Nilu Nullah Junction in the Demchok sector along the Line of Actual Control.
An Indian patrolling team was dispatched to the spot and later a China's People's Liberation Army team also reached there. The reports further say that a flag meeting between the commanders from both sides finally resulted in the Chinese agreeing to move back the herdsmen a day after.