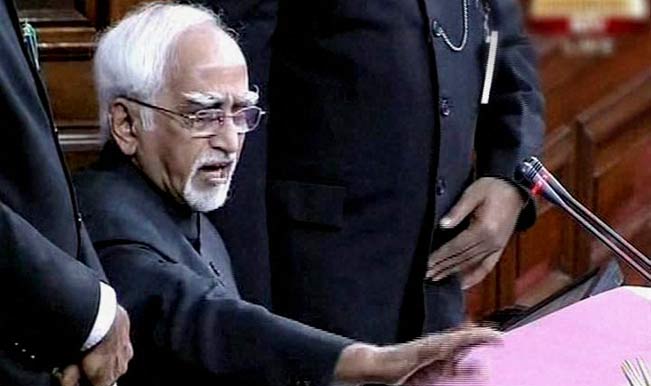 New Delhi, July 21 : The Rajya Sabha was adjourned till 12 noon on Monday after ruckus was created over former Supreme Court judge Justice Markandey Katju's allegations of corruption in judiciary during the UPA rule. Amidst noisy scenes, Chairman Mohammad Hamid Ansari adjourned the house first for 10 minutes, and then till noon.
Katju has alleged that a district Judge in Tamil Nadu was elevated to the position of an additional judge of the Madras High Court despite charges of corruption against him. Katju has alleged that the tainted judge had been directly appointed as a district judge in Tamil Nadu, and that during his time in that position, had acquired as many as eight adverse entries against him recorded by various portfolio judges of the Madras High Court.
He also said that he had requested Justice Lahoti for a secret IB investigation against the additional judge. "The report corroborated my knowledge and as one ally of Congress was backing this, they objected to his removal," Katju said. He has said that the corrupt judge had solid support of a very important political leader of Tamil Nadu.