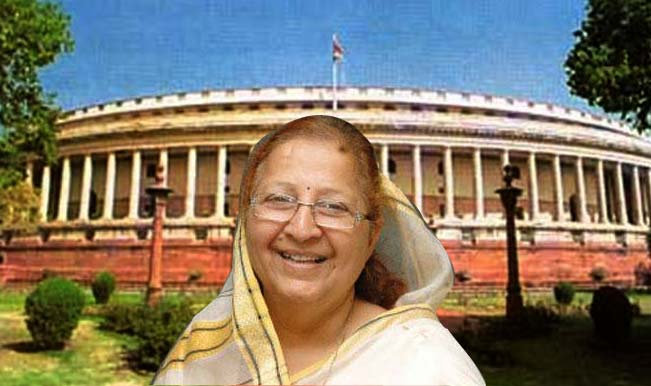 New Delhi, Jul 15: The Lok Sabha was adjourned on Tuesday for a short while after members of the house created an uproar over the meeting of yoga guru Ramdev's aide, Ved Pratap Vaidik, with 2008 Mumbai attack mastermind Hafiz Saeed.
Members of the house, including Congress and Trinamool Congress leaders, disrupted the proceedings of the house during the question hour. Amid the din, Speaker Sumitra Mahajan adjourned the house for 20 minutes.
The meeting had created an uproar both in parliament and outside yesterday. Raised in the Rajya Sabha, the matter forced the house's adjournment twice.  The Congress sought to know if Vaidik was sent as an emissary and why proper channels had not been followed.