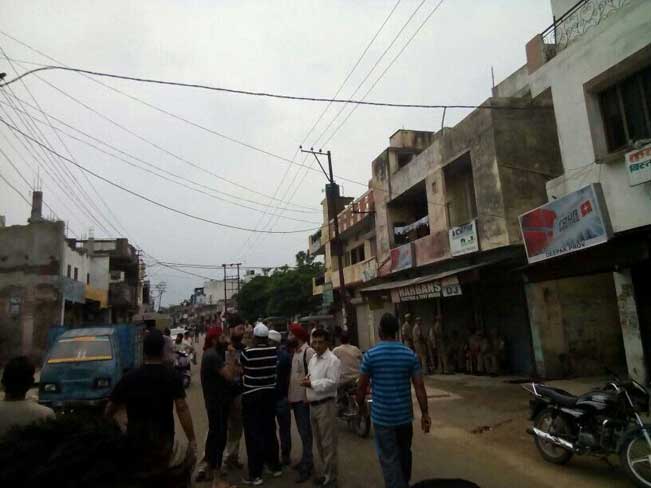 Saharanpur (Uttar Pradesh), July 28 : After partial relaxation of curfew for few hours in selected areas of Saharanpur, the district administration has now relaxed the curfew in the old city. District Inspector General (DIG) of Anti-Terror Squad (ATS) Deepak Ratan confirmed the report saying, "After the relaxation in curfew that we imposed in the morning, the people very enthusiastically came out and fulfilled their daily needs. Now a similar relaxation has been given in the old city, it's completely peaceful here and the people are fulfilling their daily necessities."
"These are definitely signs of normalcy but the decision on future strategy will be taken after discussing with the administration. After today's two phases of curfew relaxation an analysis will be done with the district administration and then future strategies will be decided accordingly," he added.
Earlier today, in the first phase of relaxation, the two days long curfew which was imposed after clashes between two groups over a disputed land was lifted for four hours in few areas of the city to let people stock up on essential items. The four hour window resulted in long queues outside the petrol pumps. On Saturday morning violent clashes had erupted in Saharanpur amongst two groups who reportedly clashed over a patch of disputed land close to the city 's railway station.
The District Magistrate (DM) Sandhya Tiwari had yesterday indicated that the situation in the area was returning towards normalcy and claimed that no new instance of violence had occurred since it all started yesterday. Till now nine FIRs have been filed and 38 people have been arrested post the clashes which led to three deaths.