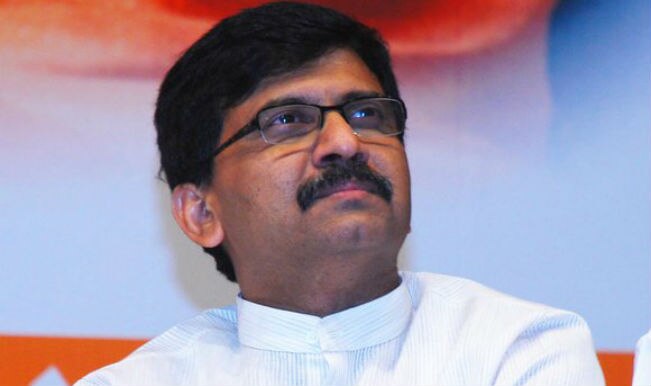 Mumbai, July 28 : Shiv Sena Member of Parliament (MP) Sanjay Raut criticized the Karnataka police here on Monday for taking an anti-Marathi stand over the ongoing Belgaum border dispute. Condemning the behavior of the local police, Raut appealed to the centre to remove them and deploy the central police or Border Security Force (BSF) in the area.
"The way these gundas (goons) of Belgaum in khakee vardi (police uniform) from the Karnataka government are troubling people by entering their houses and brutally beating women, kids and old people, this is not how police works, this is how the goons work," said Raut.
"Our first and foremost demand from the central government is that they should intervene and control the situation in Belgaum and the entire Marathi speaking area which we call the border area. Secondly, they should also remove the Karantaka police from the area and deploy central police, BSF, etc. Otherwise the situation will worsen and the fire will spread from Karnataka to Maharashtra," he added.
He also warned that although currently the Shiv Sena is working with patience but if the situation in Balgaum continues to worsen then it might lose their patience. The border row against the Karnataka government is going on since 1960s and their dispute s with Belgaum's Marathi speaking leadership are also quite frequent.
The issue fueled again when the local administration on Saturday pulled down a 50-year-old concrete signboard reading Maharashtra Rajya from its Yellur village. Upset with the move, locals re-erected the signboard on Sunday, after which the police resorted to lathi charge as they protested against the removal of a Marathi signboard.