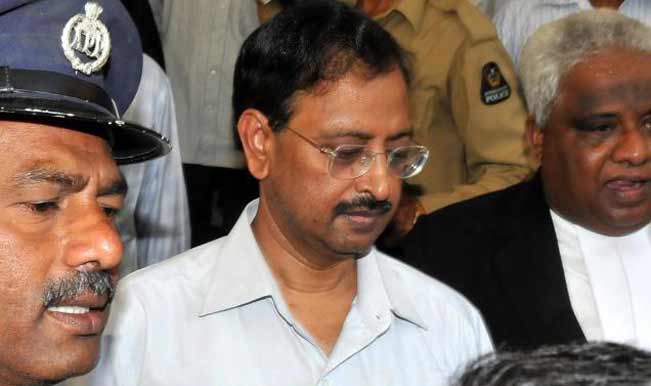 Mumbai, July 16 : The Securities and Exchange Board of India (SEBI) has barred founder of Satyam Computer Services B Ramalinga Raju along with four others from the market for 14 years, and has also slapped a fine of approximately Rs. 1,850 crore in connection with the massive corporate fraud case.
The market regulator has levied a penalty of Rs. 1850 along with an interest at 12 per cent per annum, which would be calculated from January 7, 2009. SEBI has also barred his brother B Rama Raju, the former MD of Satyam; Vadlamani Srinivas, former CFO of the company; G Ramakrishna, former VP (finance); and VS Prabhakara Gupta, former head of internal audit at the company. They have been given 45 days time from the day of the order issued to pay the money along with the interest.
Raju has been out on bail and has already spent 32 months in jail. The charges against Raju, who was arrested in January 2009 for one of India's biggest corporate scams, worth more than 7000 crore, include criminal conspiracy, breach of trust, cheating and forgery. Andhra Pradesh Police arrested Raju and his brother Rama Raju on January 9, 2010. Nine other accused, including top company officials and auditors, were also arrested in the case.