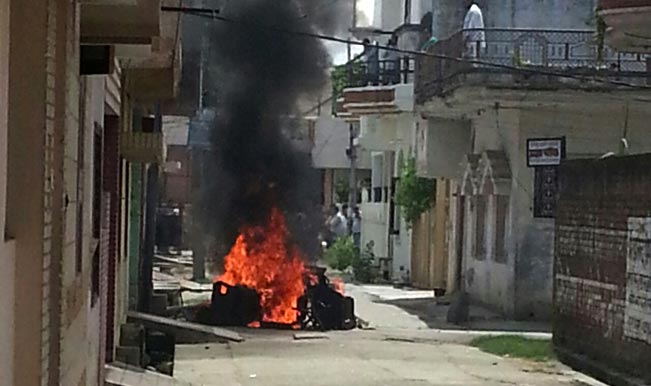 Saharanpur, July 27 : With security tightened all around after yesterday's clashes in Saharanpur, Rajesh Kumar Pandey, Senior Superintendent of Police, Saharanpur stated that the situation in Saharanpur is now under control. The SSP told ANI, "In evening yesterday some things happened, they were all localized. Arrests have been done. We will make a case on them. The reason was a very small issue and how it spread so much that we do not know. Meeting was going on to solve the issue. But then people gathered outside and they started pelting stones. As of now the situation is in control."
The District Magistrate of Saharanpur, Sandhya Tiwari, also indicated today that the situation in the area was returning towards normalcy and claimed that no new instances of violence have occurred since it all started yesterday. "We are moving towards normal situation now. We are in total control of the situation. No new instances have come up and people are following the curfew," Tiwari told ANI.
On Saturday morning violent clashes had erupted in Saharanpur amongst two groups who reportedly clashed over a patch of disputed land close to the city's railway station.