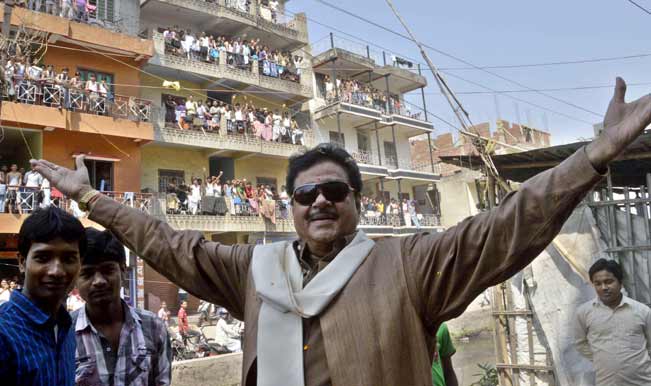 New Delhi, Aug 2: Left out of the Cabinet, BJP MP Shatrughan Sinha has expressed hope that he would be offered a ministerial berth. He feels rumours over his health might have denied him a Cabinet post which he would not refuse if offered.
"It is the Prime Minister's prerogative to appoint anybody a minister. Who am I to challenge his wisdom? He may have thought he didn't need me," he told Rajat Sharma in 'Aap Ki Adalat' programme on India TV. He said he will never challenge the wisdom of the prime minister or the Parliamentary Board. "If they feel that they need my services, I will definitely take up the responsibility. But I will never seek a ministerial post on my own. If offered one, I will not refuse."
Asked if he had any desire to become a minister, he replied, "ye to mujhe pata hai, achchhe din aane wale hain (I know that good days will come)". When asked about his support last year for L K Advani as prime ministerial candidate, he said the senior BJP leader was his "friend, philosopher guide and ultimate guru".
"There is no greater statesman, and none more experienced than him. But when the parliamentary board decided to pitch for Modiji as prime ministerial candidate, how would I go against the party decision," he said. Advani, Sinha said, was a father figure and Modi is Prime Minister. "He is doing well and he symbolises the wishes and aspirations of Indians. But how can we forget our father figure."