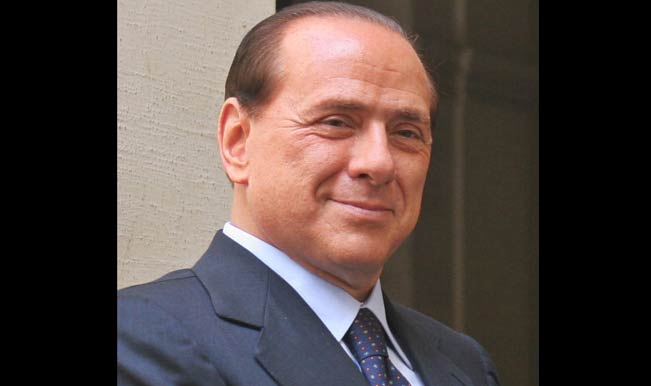 In a big relief for former Prime Minister Silvio Berlusconi, an Italian appeal court has overturned his convictions for sex with an underage prostitute and abuse of power in what came to be known as the sex-for-hire trial. Arguably one of the most colorful figures in Italian politics, Berlusconi, 77, will be remembered for his sex scandals especially the Bunga Bunga parties. The flamboyant billionaire tycoon served on and off as prime minister between 1994 and 2011.
Berlusconi was held guilty in 2013 for allegedly having sex 13 times with underage dancer Karima el Mahroug — known as "Ruby the heart-stealer"– and abusing his position by intervening to get her released from jail in May 2010.
The billionaire tycoon-turned-politician was accused of paying el Mahroug and other young women for performing stripteases and erotic actions at "bunga bunga" parties. Don't know what bunga bunga parties mean? Then scroll down.
Berlusconi, in his inimitable style, dismissed the allegations saying the parties were normal dinner gatherings where no one misbehaved. Berlusconi was also accused of using his influence to get her out of police custody when she was detained on theft charges. Berlusconi allegedly feared her relationship with him would be revealed. Ruby was released into the custody of a Berlusconi aide who also is under investigation.
The flamboyant billionaire tycoon was convicted of both charges in June 2013 and sentenced to seven years in prison and barring him from holding public office.
Bunga Bunga party means different things in the way it is organized; however, sex and wild fun are the essential high points of such orgies. It "is said to be a sort of underwater orgy where nude young women allegedly encircled the nude host and/or his friends in his swimming pool", "an African-style ritual" performed for male spectators by "20 naked young women", or erotic entertainment hosted by a rich host involving pole dancing and competitive striptease by skimpy-costumed "women in nurses' outfits and police uniforms" but topless women, the prize being prostitution for the host. Post Berlusconi, it has also come to mean "an orgy involving a powerful leader".
el Mahroug's testimony during the trial reveals Berlusconi had a weakness for the kinky sex. His parties featured aspiring showgirls performing striptease acts as sexy nuns and nurses. As the party got young female party guests had dressed up like nuns and danced for Berlusconi and then stripped down to their underwear.
Perhaps a pointer to the relations between US and Italy at that time, showgirls even dressed up as President Barack Obama and a Milan prosecutor whom the billionaire media mogul had accused of persecuting him, at Berlusconi's parties. Days after Barack Obama's victory, Berlusconi had quipped that the next US President was "young, handsome and even has a good tan". Berlusconi's parties took place in a disco in his villa equipped with a lap dance pole. Most of the guests were young women.