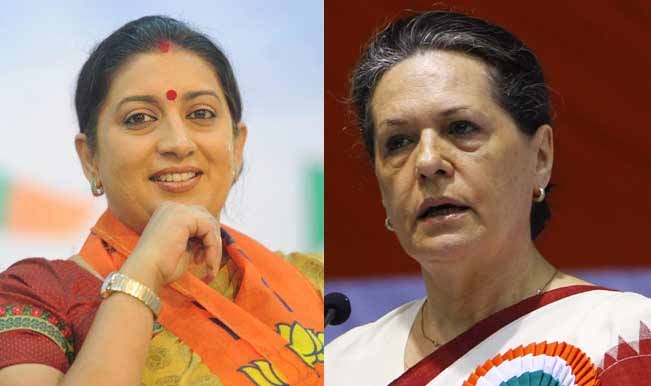 Smriti Irani has scored the HRD Ministry in Narendra Modi's Cabinet of Ministers but that has upset a few people in the former Cabinet who are resorting to personal comments on Twitter. Ajay Maken, clearly a disgruntled minister in Congress tweeted 'What a Cabinet of Modi? HRD Minister (Looking after Education) Smriti Irani is not even a graduate! Look at her affidavit at ECI site pg 11'.
This is a rubbish argument for a layman who only wishes that irrespective of the logo of the party or the name on the door, as long as the person works for the benefit of the people, we do not care. But, the BJP is obviously infuriated by the uncalled-for jibe at the new HRD minister and there have been calls questioning the qualifications of Sonia Gandhi.
The best part of the whole debate is that some Congress leaders and allies see the obvious argument and have questioned Ajay Maken's logic behind the tweet.
Omar Abdullah Tweeted 'To say that someone needs to be educated to be HRD Min is like saying one needs to be a pilot for Civil Aviation or a miner for Coal Min.'
Digvijay Singh barked again tweeting his views on Smriti Irani being chosen over Dr Murali Manohar Joshi. He may still be reeling from watching Smriti Irani as Tulsi in Kyunki Saas Bhi Kabhi Bahu Thi and probably wrote the tweet while visualizing Parliamentary proceedings beginning everyday like the Ekta Kapoor daily soap opened with Smriti Irani running around the floor of the house, something like this-