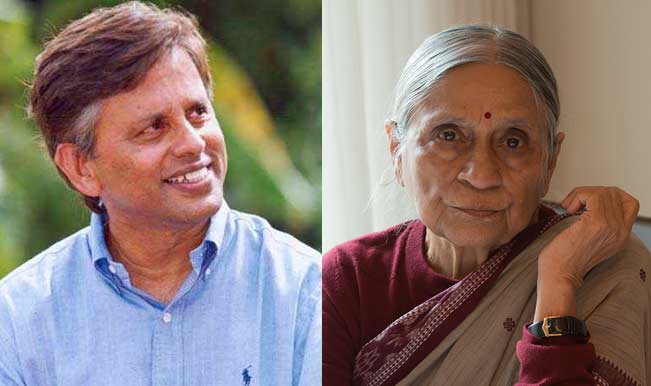 By Sam Hopkins
A recent article in the UK's Guardian pointed to the work of late Indian-born business visionary CK Prahalad and his seminal 2004 book The Fortune at the Bottom of the Pyramid. Whether you call this market the "bottom" or the "base," there are billions of underserved people in the world. The Guardian article suggests that a decade after Prahalad brought the "BOP" opportunity to light, social enterprises are separated by their business perspective from non-governmental organizations and state development offices. They are, the author says, "The child star in an otherwise much-maligned space" of ambitious social development schemes.
What's the best way to set up an enterprise that achieves a social benefit? There are plenty of small and medium sized businesses that support communities through employment, provide goods and services to locals at fair prices, and generally keep a presence that supports the place. Not-for-profit organizations in the U.S. qualify for special tax treatment that can make that status appealing, but with the lower rates come higher standards for reporting all types of metrics, usually to a board of directors.
Social enterprise is a hybrid concept that is catching on around the world a decade after Prahalad's groundbreaking exposition of bottom-of-the-pyramid potential. In Baltimore, Maryland, social entrepreneur Chris Wilson owns two companies that focus on employing men who have been incarcerated and want to get their lives back on track.
"Social entrepreneurship is about showing a person how to create a fishing empire that facilitates multiple fishing businesses, which can lift an entire community out of poverty," he says.
"You know the parable teach a man to fish versus just giving him the fish? Well for me, social entrepreneurship is about showing a person how to create a fishing empire that facilitates multiple fishing businesses, which can lift an entire community out of poverty." This is a context many Indians know well, and here are a couple of role models for Indians who have achieved social enterprise success in India and the U.S.
Abraham George
Mr. George came of age in Kerala and served in the Indian Army for several years. His mother worked as a scientist in the US National Aeronautics and Space Administration (NASA) and helped bring her son to the States for a complicated surgery to address a hearing disability he suffered during military service. Abraham's transition from patrolling India's borders to looking for business opportunities around the world came through New York University's Stern School of Business, where he studied the economics of national development and earned his doctorate.
Abraham George made a fortune in banking, especially as he saw opportunities for computerization that allowed more sophisticated risk management. He set up The George Foundation with a base in Bangalore but keeps a foundation in New Jersey as well. The George Foundation's funding activities include such social enterprises as cooperative farming and financial planning for women, effective blood lead testing that spurred action by the Indian government and many others, and assistance for artists from poor backgrounds who have had difficulty promoting their work at a level that matches their talents. Importantly, Mr. George has also used his connections in the US to stimulate open dialogue through the Indian press–the Indian Institute of Journalism and New Media is a George Foundation initiative based on cooperation with the Columbia University Graduate School of Journalism which promotes "quality journalism through a free, fair and independent press."
From his strength as a soldier, his journey as an immigrant who came to the United States for medical treatment, and his success as a businessman, Mr. George has seeded opportunities for many in India and elsewhere to establish wealth and well-being for generations.
Ela Bhatt
The New York Times has lauded Ela Bhatt and her Self-Employed Women's Association as the foundation of "an empire for poor working women, guided by a Gandhian approach." SEWA cooperatives help this at-risk population become financially secure by managing health- and income-related risk and address holes in the economy that can hold back progress for everyone, e.g., child care and sourcing of agricultural products. SEWA interventions help service sector and industrial products move up the value chain so that they can generate more revenue, and these days that means incorporation into the global economy.
Ela Bhatt has raised awareness of issues surrounding child marriage in India and brought other impressive global leaders such as Bishop Desmond Tutu of South Africa to India to share lessons and propose solutions. She has honorary graduate degrees from Harvard, Yale, Georgetown, and others outside of the US, and she has been widely acclaimed at home in India. Hillary Clinton, the former US First Lady, Senator, and Secretary of State has called Mrs. Bhatt one of her heroines for starting SEWA (which , and SEWA operates as a Hindu-faith based organization in the United States from its office in Houston, Texas.
CK Prahalad passed away in 2010, but his legacy lives on in the high number of entrepreneurs hailing from all parts of the world who recognize both the humanitarian imperative and economic opportunity that underserved populations represent. Abraham George and Ela Bhatt are but two participants in the broad, ongoing shift toward new ways of doing business.
Pics: Wikimedia