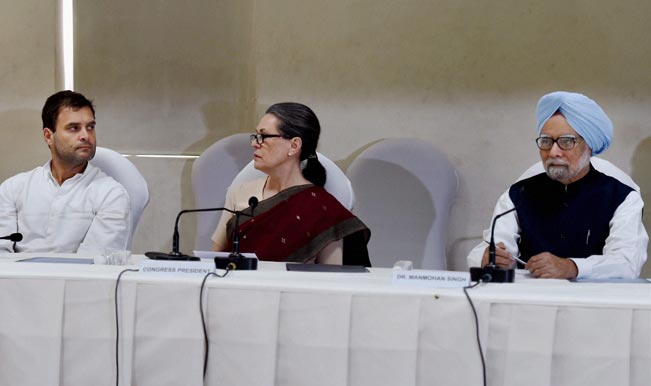 New Delhi, May 19: Congress chief Sonia Gandhi and her son and vice president Rahul Gandhi Monday offered to resign for the worst performance of the party in a general election, but it was unanimously rejected, senior leader Amarinder Singh said.
"Sonia Gandhi-ji and Rahul Gandhi offered to resign, but the CWC (Congress Working Committee) rejected it," the former Punjab chief minister told IANS.
Outgoing Prime Minister Manmohan Singh said resignation of Sonia Gandhi and Rahul Gandhi is no solution to the problems faced by Congress.
CWC passed a unanimous resolution expressing full faith in the leadership of Sonia Gandhi and
Rahul Gandhi
.
"We will fight under the leadership of Rahul Gandhi", says party spokesperson Raj Babbar.
The CWC is a 15-member body selected wholly from the INC party. Sonia Gandhi, Congress President, had conceded its defeat on the result day and had accepted the responsibility. If rumours are to be believed, Sonia has decided to hand over the reigns to Priyanka Vadra and not Rahul. Priyanka's late entry and limited exposure in the later stages of the  elections had cost them big.