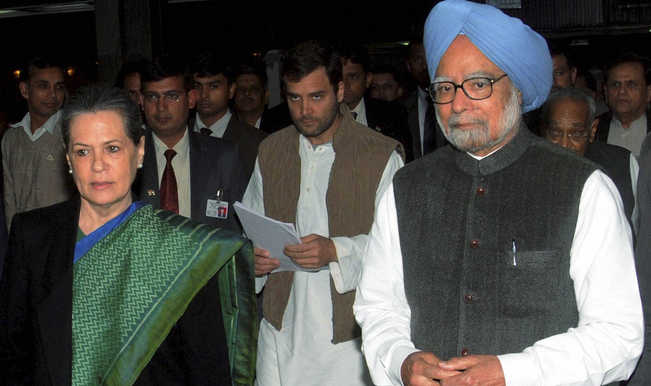 While Rahul Gandhi will lead the Congress campaign for the general election, his mother and party President Sonia Gandhi has decided he will not be the party's prime ministerial candidate, reports various media outlets. Her decision was reportedly taken this evening at a meeting of the Congress Working Committee – a committee that includes the party's senior-most leaders including Vice-President Mr Gandhi. While some in the group wanted the 43-year-old to formally run for prime minister, Mrs Gandhi said the Congress doesn't name a candidate before voting is held and that Gandhi will serve as campaign chief. 'I am a dedicated soldier of the Congress. I will perform any duty party asks me to,' Mr Gandhi said, according to Janardhan Dwivedi who was present. (Read: 10 reasons Rahul should've been named the PM candidate)
It's believed that this resolution will be ratified tomorrow at a huge conclave which will be attended by thousands of party workers. On the other hand, the main opposition party, the BJP, had named its prime ministerial candidate Narendra Modi in September.
"I am a sepoy of Congress.I will obey whatever order is given to me. I will do whatever Congress wants me to do… Decisions are taken in our party by senior leaders," he told a Hindi daily earlier. However, the thinking in the Congress is that it may be "risky" to announce him as the PM candidate with the party facing an uphill task in the polls and if he is given that responsibility the blame would go to him in the event Congress does badly at the hustings.
Earlier, the party leadership was weighing other options such as making Rahul Gandhi in charge of the election campaign and even appointing him as Working President of the party. However, talk of Rahul Gandhi being made the PM candidate is still making the rounds. Those who do not favour Rahul Gandhi being made the candidate for the PM's post point out that Congress does not have the tradition of naming candidate for the PM's post ahead of the polls. Exception was made in 2009 when party President Sonia Gandhi had at a press conference released a party document that showed her and Prime Minister Manmohan Singh on the cover and blocked her picture to say Singh would be the candidate.
With inputs from agencies