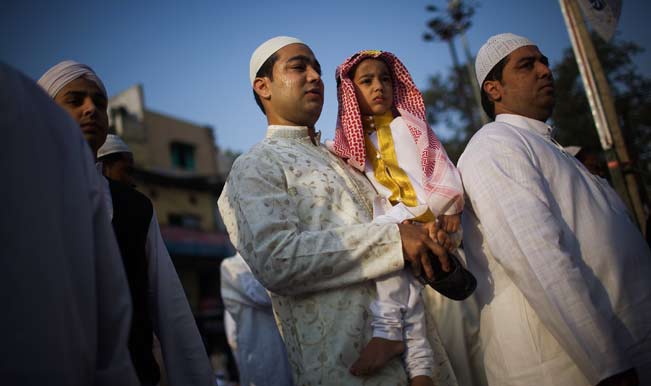 The Samajwadi Party in its Lok Sabha manifesto released Wednesday has promised job quota for Muslims.
Releasing the manifesto, party chief and former Uttar Pradesh chief minister Mulayam Singh Yadav promised 15 percent job reservations to Muslims if voted to power at the centre.
He also announced that the implementation of the Sachar Committee recommendations would be at the core of his government at the centre.
Eyeing the upper caste votes, Mulayam Yadav also promised a special commission would be instituted to look into possibilities of providing for reservations to the poor in the upper castes.
Repeating its promise of creating more jobs for the unemployed youth and doling out unemployment allowance, the SP has also assured to spend seven percent of the budget on education and six percent on health.
The former union defence minister, keen for the top job in Delhi, also announced that if the SP was voted to power, retirement age of government employees would be increased to 65 years.
Aware that inflation and price rise were a major issue in the elections, Mulayam Yadav also said that a "law would be enacted" to curb price rise.
Small-scale industry would be the focus of its economic policies, the SP president announced.
Announcing that farmer interest would be one of the priorities of his government, the SP chief said special economic zones would be formed in UP and special economic packages would be given to Poorvanchal and Bundelkhand.
In an attempt to lure the traditionally BJP vote base of the trader community, the SP has announced that all traders would be insured at Rs.1 lakh each.