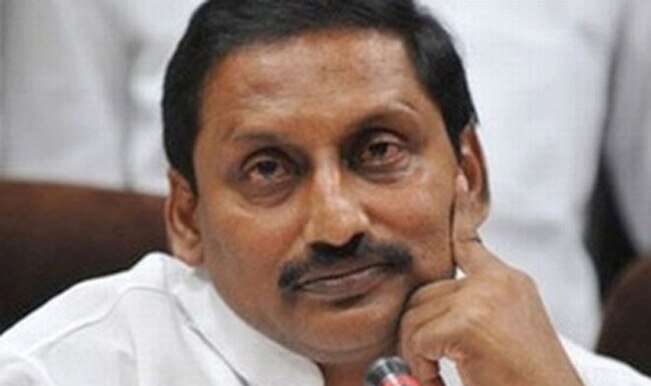 Hyderabad, Feb 18: With the Centre appearing determined to go ahead with the bifurcation of Andhra Pradesh despite strong opposition from integrationists, Chief Minister N Kiran Kumar Reddy is said to have decided to resign from his post as well as leave the Congress today.
Sources in the CM's camp said Kiran is expected to meet Governor E S L Narasimhan around 3 PM and submit his resignation.
With strong indications that the AP Reorganisation Bill-2014 will be passed in Lok Sabha today itself, Kiran, who has been adopting a 'wait and watch' policy all these days, reportedly told his aides that he couldn't wait any longer. Though only about three or four of his Cabinet colleagues and a handful of MLAs are by his side on the resignation issue, Kiran is said to have made up his mind to quit after a vain fight on the bifurcation issue.
By relieving two of his Special Secretaries of their duties in a bureaucratic reshuffle last night, the Chief Minister dropped enough hints that he was on his way out. His Principal Secretary and another Special Secretary are also expected to be transferred out today, leaving the CMO empty. However, there is no clarity yet on whether or not Kiran will float a new party. PTI