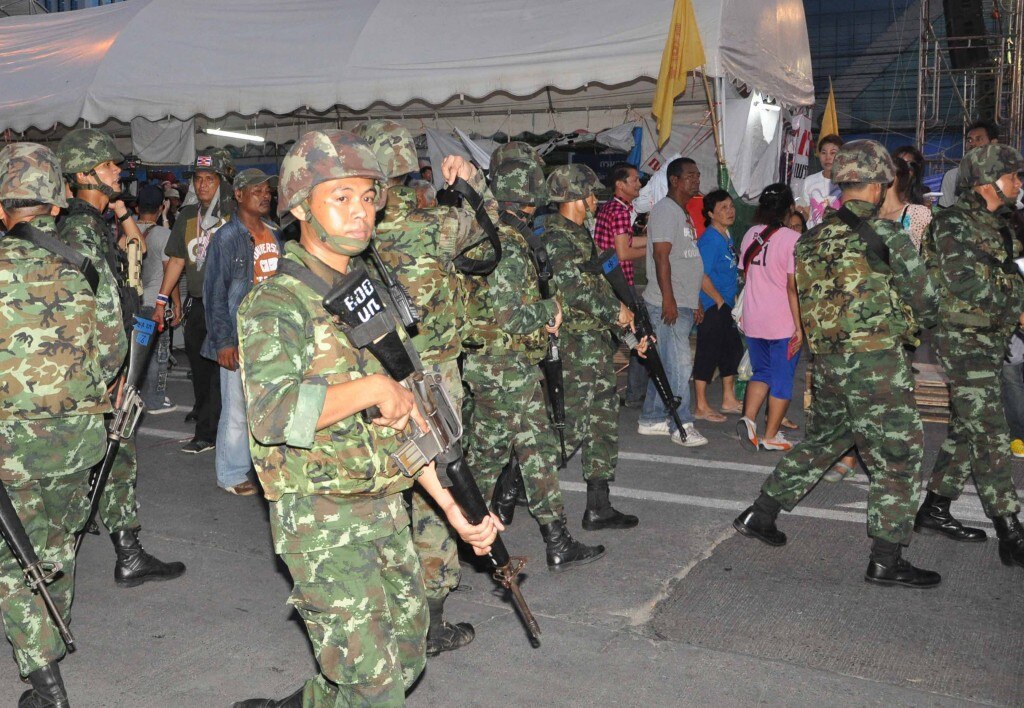 The military junta also ordered all television and radio stations to suspend their usual programmes and replace with the army's statements. However, authorities today allowed five TV stations to resume normal broadcasts.
The United States and several other countries have criticised the military's intervention, calling for the swift restoration of democracy.
Yingluck, whose government was in power when the unrest began in November, was removed from office earlier this month by the country's Constitutional Court for abuse of power in the appointments of top security officials.
Military officials haven't provided much explanation about the reasons for the summonses, saying it's necessary "to ensure smooth operation of restoration of peace and order."
The junta yesterday detained some of the leaders of the country's deeply polarised political factions. Some of those held, including opposition leader Abhisit Vejjajiva and members of Yingluck's Pheu Thai Party, were later released.
How exactly the government will operate remains unclear, given that the military also has thrown out the constitution it drew up in 2007 after a previous coup, except for Section 2, which acknowledges that the King is the head of state.
The last six months have been marked by large-scale protests, both by those backing Yingluck's government and those opposed to it. There have been periodic outbursts of deadly violence in the streets.
Protest camps of both sides in Bangkok have been cleared away since the coup.
Yingluck is the sister of Thaksin Shinawatra, who was ousted as premier in a military coup in 2006. Thailand has faced a power struggle since Thaksin was ousted by the military as PM in 2006.
The latest unrest began last year, when anti-government protesters embarked on a campaign to oust Yingluck's government. They accuse Yingluck of acting as a proxy for her fugitive brother.
Thailand's armed forces, which have staged at least 12 coups since the end of the absolute monarchy in 1932, acted after months of political deadlock.
Military leader General Prayuth is seen a strong royalist.
It would not be a surprise to see the generals holding on to power until the next monarch is on the throne, BBC said.