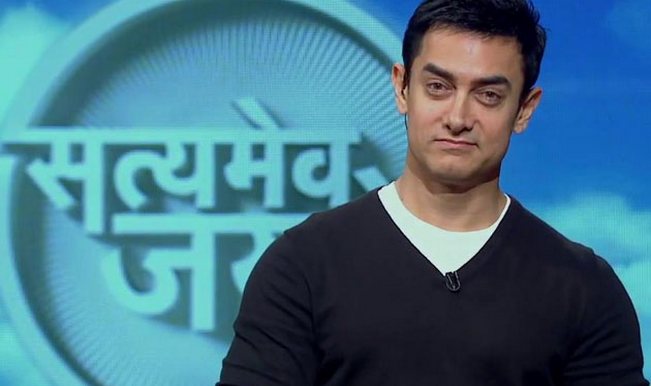 In the recent episode of Aamir Khan's Satyamev Jayate, he shed light on the Public Services Grievances Bill, which is known to be an extension of the RTI and the need for this bill to be implemented. As per the norm, the team of Satyamev Jayate has also sent a petition for the same to be passed by the Lok Sabha. The bill which strives to promote transparency and accountability in the government's delivery systems for its citizen is one of the most important one, for our country to get rid of the bare hands of corruption that is choking the whole country. While the main moto of the bill has already been discussed, here's a guide to the exact pros of the bill.
1. For the People
Out government's moto is said to be 'for the people', however we have a very tough getting proper information from the government. While RTI helps us get information from government offices, this bill concerns the departments that deal directly with citizens, including constitutional bodies, statutory authorities, public-private partnerships, NGOs substantially funded by the government and companies that provide services under a statutory obligation.
2. The Complaint
Every time we battle through government offices to get things done. From the delivery of gas to the calculation of our electric bill or the services of buses, we all have problems with the government authorities. Under this bill we can lodge a complaint against the authority and their services.
3. The Hearing
While most of our complaints go unheard and unseen, this bill provides a medium for an actual hearing. At this hearing, both the party would be heard and reasoned out and the citizen will be provided with proper answers.
4. No 'NO' for an answer
According to the bill, if the officer fails to provide the required documents or services with 21 days, the person can approach the First Appellate Authority. The Bill makes it mandatory for every public authority to publish a Citizen's Charter within six months of the commencement of the Act, failing which the official concerned would face action, including a fine of up to Rs. 50,000 from his salary and disciplinary proceedings.
5. Why Pending?
The bill, also known as the Citizen's Charter bill, was proposed in 2011 after Anna Hazare asked for its provisioins to be included in the Jan Lokpal Bill. It was tabled by V. Narayanasamy, Minister of State for Personnel, Public Grievances and Pensions, in Lok Sabha in December 2011. The bill lapsed due to dissolution of the 15th Lok Sabha.