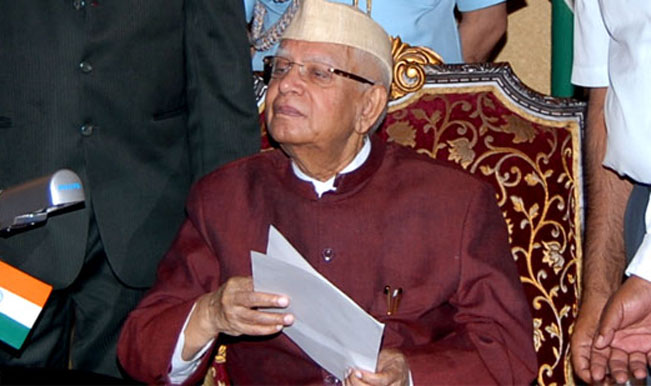 The virile Congress leader Narayan Dutt Tiwari today finally accepted that 34-year-old Rohit Shekhar was his son. ND Tiwari had for over six years fought a legal battle with Rohit after Rohit went to court in 2008 claiming Tiwari was his father.
ND Tiwari who earlier resigned as the Governor of Andhra Pradesh, after a video-tape of him having * cough * fun * cough* with three women on his bed was released by ABN Andhra Jyoti, had stridently defended his position that Rohit wasn't his son and had even refused to have a DNA test carried out, moving to the Supreme Court to prevent it. However the Delhi High Court compelled Tiwari to carry out a paternity test and publically declared the results last year.
It wasn't till Sunday though, that Tiwari came to terms with the results, and invited Rohit Shekhar to a guest-house. It is believed he spoke to Rohit, and stated he was tired of fighting and welcomed Rohit into his family.
Rohit Shekhar was born after an affair that Tiwari had with Ujjwala Sharma years ago. In response to a question, Rohit said, "The wounds will not go away even if I pretend. But all I want now is to spend some time with him. Our case has set a precedent and, hopefully, will help others who have gone through this". Rohit may also help his father in campaigning for the upcoming Lok Sabha polls in May.