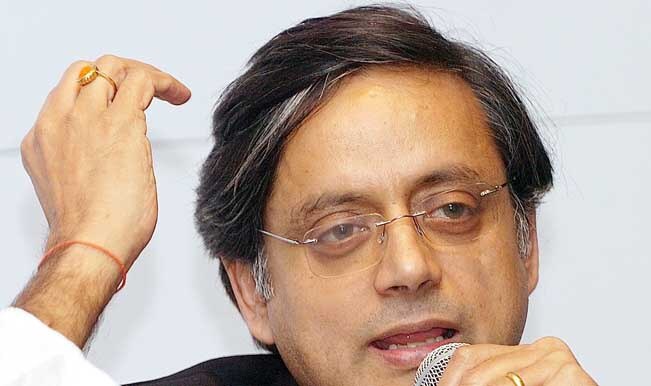 Ravishing, handsome, highly charismatic, savant, connoisseur and intelligent, this is how Shashi Tharoor was defined till a long time. The current Indian minister of State for Human Resource Development and Member of Parliament from Thiruvananthapuram in Kerala, Shashi Tharoor was half a dozen other things before he joined politics in India. But his political career was a mix of controversies. Here are top 5 of the controversies that Shashi Tharoor was associated with-
Twitter was his favorite battleground. May be he did not believe in the power of Twitter three years before as everything that he tweeted become top debatable topics and even cost him his chair.
Some of his tweets dug into various issues and became one among the most celebrated scams by media. His tweets which lead to his resignation – "I've had enough" with a link to his official press release. As a reply to this tweet, Lalit Modi tweeted the details of Kochi IPL team's franchise owners which attracted official authorities to it. Smelling a foul play Shashi Tharoor was questioned by his party men, but later which he had to resign. Later, he had to submit his resignation owing to pressure from senior leaders.
Another Twitter statement which angered his party people and the common man of the country was his mentioning of domestic class as cattle class. Although he had to apologize for hurting the sentiments of people, the tweet added on to disrespect for him in the minds of common people. The opposition also criticized it hugely.
"It's a silly expression but meant no disrespect to economy travellers, only to airlines for herding us in like cattle. Many have misunderstood; I am told it sounds worse in Malayalam, especially out of context. To those hurt by the belief that my repeating the phrase showed contempt: sorry," he tweeted asking for an apology.
Some of his other controversies include, him asking people to work on Gandhi Jayanti rather than enjoying the holiday thus remembering the Father of the Nation. His fellow Congress men said that it was the minister's personal view and nothing to do with the party.
He was also found in a controversy when he criticized the new visa guidelines adopted by the Indian Government in the wake of gaps exposed by the arrest of 26/11 terror suspects, David Headley and Tahawwur Rana. For this he was criticized for breaking ranks with the official position of the government.
With so many controversies revolving his political career, the worst hit incident of his life was the death of his third wife, Sunanda Pushkar whom he had married in 2012. The much celebrated wedding in the Malayalee style in his paternal home in Kerala was conducted with all the rituals and ceremonies.
However, she was found dead in the Hotel Leela in New Delhi under suspicious circumstances. Just days before her death she had tweeted that a Pakistani journalist, Mehr Tarar had sent messages to Tharoor proclaiming her love to him. Pushkar had also added that the journalist had hacked both of their Twitter account and was creating more problems for them. This incident ballooned into a controversy after Pushkar stated the journalist to be a Pakistani ISI agent.
With all these disapproving events of his life, Tharoor campaigned for this election in Kerala and is expecting to win with majority of votes.