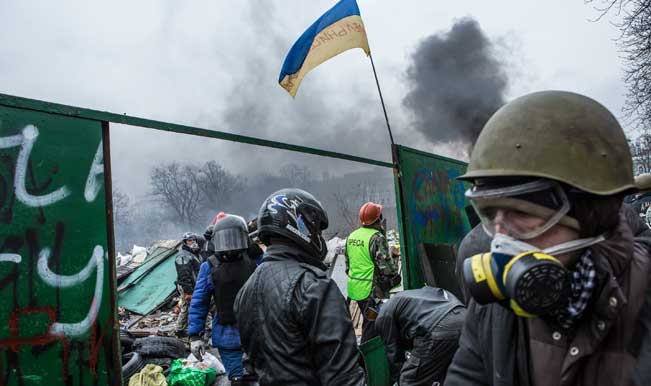 Kiev, March 12: Ukraine would try to peacefully resolve the crisis in the autonomous republic of Crimea through political dialogue, the country's acting Defence Minister Igor Tenyukh said here Wednesday.
"All issues must be resolved at the diplomatic level," Xinhua quoted Tenyukh as telling a cabinet meeting.
At the same time, Tenyukh pointed out that the Ukrainian armed forces were ready to repel a possible external aggression against their country on the eastern and southern borders.
Earlier in the day, Ukrainian parliament Speaker Alexandr Turchynov, who is also the country's acting President, told western media that Kiev would not use its army to intervene militarily in Crimea.
Turchynov explained that Kiev did not want to escalate the crisis in the southern peninsula. (See the pics of the Ukraine crisis)
The comments by the Ukrainian officials came after the Crimean parliament voted Tuesday for independence of the autonomous republic on the eve of Sunday's referendum on joining Russia.
The crisis in the mostly Russian-speaking Crimea began in late February following the ouster of Kremlin-friendly Ukrainian President Viktor Yanukovych.
Since the outbreak of the Crimea turmoil, Kiev has been accusing Moscow of allegedly fomenting separatist sentiments and worsening the situation in Crimea by increasing military troops in the peninsula.