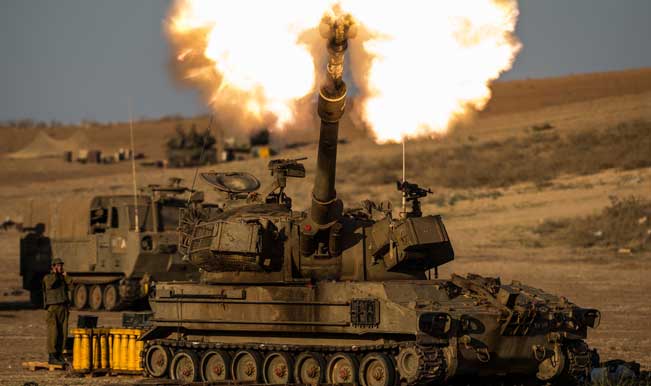 London, July 27 : Israel has reportedly agreed to observe ceasefire for 24 hours in Gaza but has warned that it will react if the agreement is breached by Hamas militants. A crisis cabinet extended Saturday's ceasefire till Sunday midnight (21:00 GMT), reported the BBC. The decision comes despite Hamas launching air strikes at Israel earlier in order to prevent the truce from being prolonged.
While Israel has maintained that it would continue its operations against the tunnels built by Hamas during the truce period, Hamas has said that it will not accept any truce unless Israeli troops withdraw from Gaza and the displaced are allowed to return home. Hamas has claimed that Israel had violated ceasefire agreement during the Saturday truce. It also accused Israel of using the truce period to prepare for launching more attack son Gaza.
Meanwhile, the health ministry in Gaza has said that 1,033 civilians in Gaza have been killed and about 5,900 have been injured ever since Israel launched an offensive against Gaza 19 days ago.