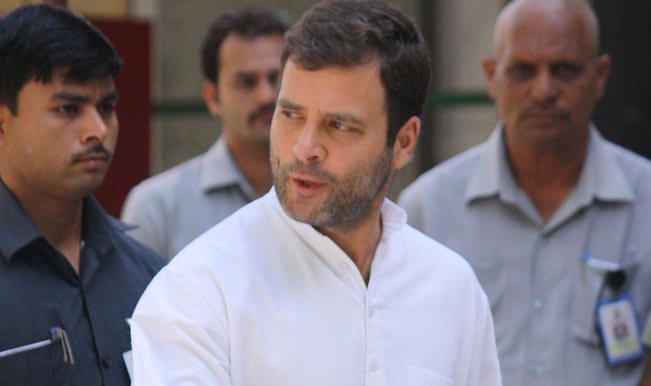 New Delhi, July 28 : A 21 member delegation of UPSC aspirants met Rahul Gandhi here today to seek the Congress vice president's support for their demand to remove CSAT. The UPSC aspirants have been protesting vociferously against the exam saying there is a need to change the second paper as it makes it difficult for people coming from rural areas of Hindi-speaking states to answer the papers.
The protesters had yesterday not only gone on a fast but also threatened to hold a semi nude protest and burn their admit cards. A member of the delegation told ANI, "We will be satisfied only after he takes some action. We did not seek for any promises. We said he should take the steps that he can take. Whatever measure you can take to help us get rid of this injustice, please do that. He is very strong person in this country, he can help us."
"Rahul Gandhi met us for one and a half hours. He sought details about CSAT's removal. Rahul Gandhi should speak on our problems. If this doesn't get sorted out quickly, we will get back on the roads," an NSUI member added.