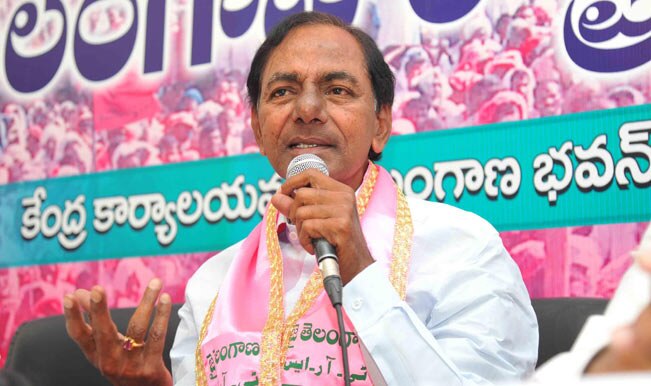 The Congress party which imagined winning Telangana by simply tying up with K Chandrashekar Rao of the Telangana Rashtra Samithi (TRS) may be in for a rude shock with rumors doing the round that K. Chandrashekhar Rao may spurn the Congress away.
K.Chandrashekar Rao who spearheaded the campaign for a separate state of Telangana and whose fast in 2009 had intensified the pressure on the UPA Government at the center to create a new state. An off the record deal that was supposedly made was that if the state of Telangana were formed, KCR would align his party with the UPA, thus assuring the UPA of indirectly winning Telangana while their other post poll partner, the Jagan Reddy led YSR Congress would win many of the seats in Seema Andhra.
However with it becoming increasingly clear, that while the UPA Government may have cleared the Telangana bill in the Parliament, it will take months before both the states are actually reorganized and the benefits of this may not actually come to fruition in the 2014 Lok Sabha elections. Union Minister Jairam Ramesh stated that any hurry to bifurcate the states would be a disaster.
The Congress has also it is believed, refused to guarantee KC Rao the chief minister's chair in Telangana, if the Congress-TRS combine were to win. This coupled with the poaching of two or three TRS leaders has left the relationship strained.
If the TRS does indeed decide to part ways now with the UPA, the Congress which had won 33 seats in the last election thanks to YSR, would be left with only 5 to 8 seats according to the latest predictions. Clearly the Congress needs K. Chandrashekhar Rao, more than he needs them.