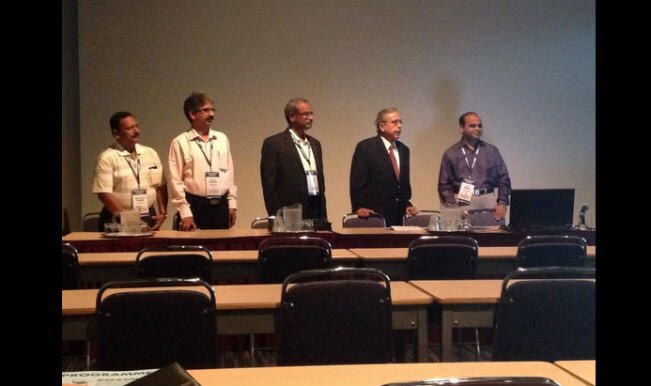 New Delhi, Aug 14: The International Political Science Association has honoured Delhi University professor Dr Sunil Kumar with the Global South Award "in recognition of outstanding work on the politics of the developing world". Kumar, an Associate Professor in Political Science Department of Shyam Lal College (evening), has bagged the award for his paper titled "Changing Landscape of Electoral Democracy and Political Demography: A Study of 2014 General Elections in India."
The award instituted in 2009 aims at recognising the work done by a scholar from the Global South, and whose scholarly contribution is focused on the relevant countries/regions/ themes. Founded in 1949 with the help of UNESCO, the International Political Science Association (IPSA )has 45 national associations of Political Scientists as its members.
The IPSA organises a World Congress of Political Science at different places in the world once every three years. The first Global South Award was bagged by Aam Aadmi Party leader Yogendra Yadav in 2009. The value of the award is USD 1000 and it was awarded at the 23rd world congress of political science held in Montreal, Canada last fortnight.