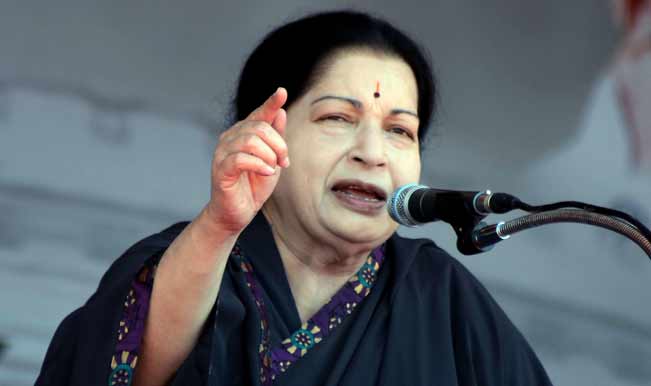 New Delhi, Aug 4 : India has reportedly summoned Sri Lanka's High Commissioner to India and lodged a formal protest against a derogatory article about Prime Minister Narendra Modi and Tamil Nadu Chief Minister J Jayalalithaa. The offending article appeared in the defence ministry's website last week, and was promptly withdrawn after a hue and cry was raised over it in India.
Television reports quoted External Affairs Minister, Sushma Swaraj saying in Parliament on Monday that India condemns derogatory article published in Sri Lanka, and of taking up the matter seriously with Colombo. A 16-member under-15 cricket team from Sri Lanka was today asked to leave Chennai due to security reasons.
Meanwhile, representatives of the Tamil film industry staged a protest outside the Sri Lankan Consulate here today over the release of an unethical article by the Government of Sri Lanka last week. They demanded the closure of the consulate and the embassy in New Delhi. The development comes just a few days after the Sri Lankan government was forced to withdraw controversial pictures of Prime Minister Narendra Modi and Tamil Nadu Chief Minister J Jayalalithaa from its defence website.
The Sri Lankan Defence Ministry also tendered an unqualified apology to both Modi and Jayalalithaa over the defamatory pictures on its website lampooning the two leaders. Earlier, Jayalalithaa had written to Modi demanding an apology from the Sri Lankan High Commissioner. The article on the website titled – how meaningful are Jayalalithaa's love letters to Narendra Modi had pictures of Jayalalithaa dreaming about Modi . Setting aside their differences, political parties in Tamil Nadu had strongly backed Jayalalithaa over the issue.