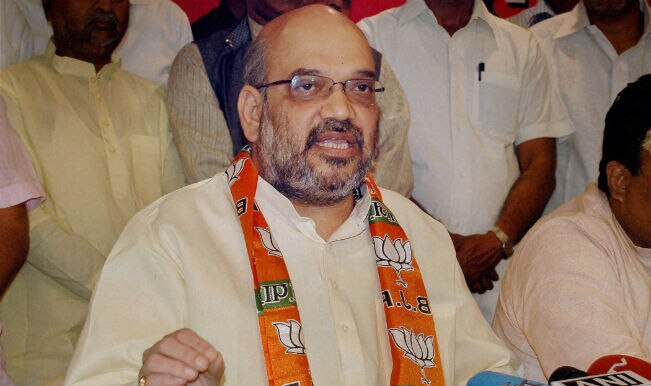 New Delhi, Aug. 15 : Bharatiya Janata Party president Amit Shah today said that it was a historic and momentous occasion for the party to see and hear Prime Minister Narendra Modi addressing the nation from the ramparts of the 17th Red Fort on the occasion of India's 68th Independence Day.
Speaking after hoisting the national flag at the party's 11 Ashok Road headquarters, Shah said, "I extend my greetings to all countrymen, and I hope that today we pledge to dedicate ourselves to the nation." "It is a very good day and a moment of pride for our party as our party leader (Narendra Modi) unfurled the national flag at the ramparts of the Red Fort. We will never forget this day," he added.
Senior BJP leader L.K Advani too unfurled the flag and distributed sweets at his residence. Expressing his opinion on the Prime Minister's speech, Advani said, "I am happy that our PM decided not to deliver a written speech, but to speak extempore, its impact has been good."
Earlier today, the Prime Minister unfurled the national flag from the ramparts of the Red Fort after inspecting a guard of honour. He also paid homage at Mahatma Gandhi's memorial Rajghat before arriving at the Red Fort.