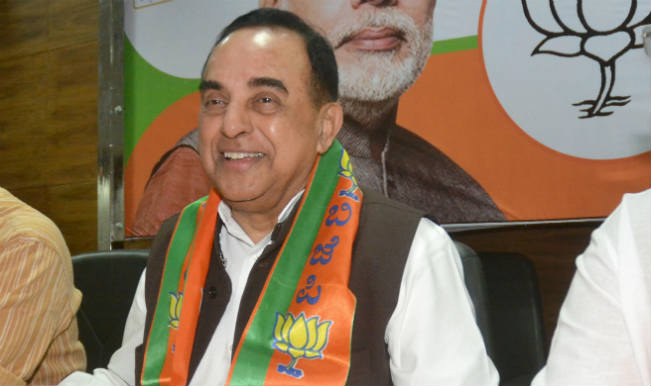 New Delhi, Aug 4 : Bharatiya Janata Party (BJP) leader,Subramanian Swamy today claimed that the United States had completely failed in its Pakistan policy, while referring to the revelations made by one of its diplomats who had served in Afghanistan and alleged that US aid given to Pakistan was directed against India.
"I am not surprised, any aid given to Pakistan, the first charge on it would be the Pakistan military and it's ISI, and it also will be subjected to the dictation of the religious fanatics, who are now a very big force in Pakistan. Pakistan's elected Prime Minister Nawaz Sharif has become just nominal, he is not able to exercise any authority. Unless the other three, the military, ISI and the clerics don't give him permission he cannot do anything. I would say that United States should now know that its entire Pakistan policy has been a complete failure," Swamy told ANI.
Ronald Neumann, a former American ambassador to Afghanistan while testifying before a Congressional Committee, sensationally revealed that Pakistan diverted US aid to fight India. He said that most of the military aid to Pakistan never went to counter-insurgency and it went to buying equipment to fight India, post 9/11.
Over the past decade, Pakistan had reportedly received USD 20.7 billion worth of US assistance about two-thirds of it was military aid. According to media reports the US government has funded eight P-3C Orion maritime patrol aircraft, 2,000 TOW anti-armor missiles, 14 older model F-16 fighter jets, 59 T-37 trainer jets, one missile frigate, six AN/TPS-77 surveillance radars and 20 Cobra attack helicopters among other weapons for Pakistan.