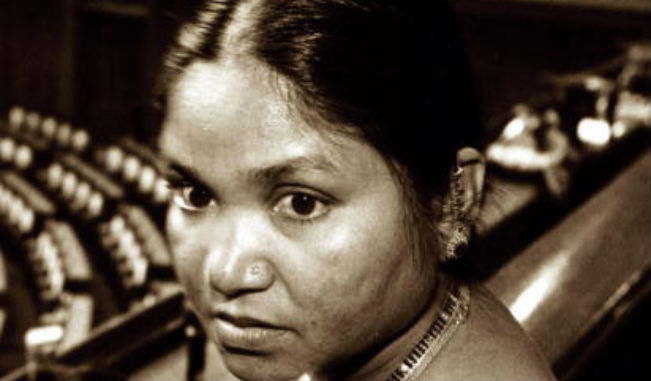 New Delhi, Aug 14: Sher Singh Rana, the lone convict in the sensational murder of bandit-turned-Lok Sabha member Phoolan Devi here in 2001, was today awarded life term by a Delhi court which said death penalty was not warranted as his act cannot be termed as an attack on Parliament and does not fall under rarest of rare category.
Additional Sessions Judge Bharat Parashar also observed in his 13-page order on sentence that awarding death penalty to 35-year-old Rana would be "completely disproportionate" to the crime committed by him. "The fact however remains that the act of convict Sher Singh Rana cannot be termed as an attack on a democratic institution of the country viz the Parliament," the court, which also imposed a fine of Rs one lakh on Rana, said.
"I am thus of the considered opinion that awarding of death penalty (to Rana) would be completely disproportionate to the crime committed in the present case," the judge said. Pronouncing the order in a jampacked courtroom, the judge noted that Rana has already spent about 11 years in jail during the "long protracted criminal trial" in the case which lasted for more than 13 years. It observed that facts of the case does not fall into the category of rarest of rare warranting death penalty as motive behind the murder could not be established by the police.
"However, in my considered opinion the facts of the present case does not fall into any of the aforesaid categories even if the matter is considered from a "Society Centric" approach. "Moreover even the "Crime" test does not stand fully settled in favour of the prosecution or against the accused. The motive factor or the previous criminal record factor does not stand proved against the accused," it said.