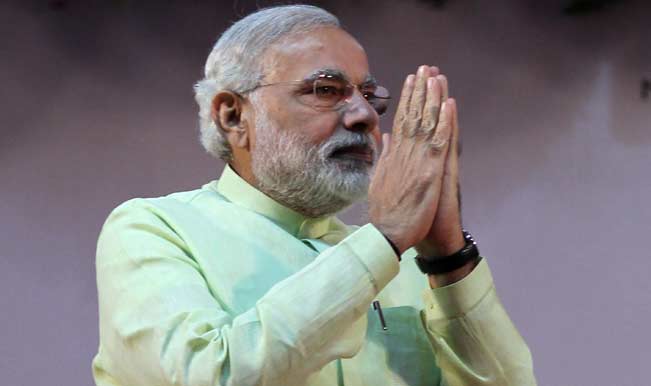 New Delhi, Aug 18 : Arsha Vidya Gurukulam founder Dayananda Saraswati Monday met Prime Minister Narendra Modi here, an official release said.
"Saraswati blessed Modi to serve the country with courage and compassion," the release from the Prime Minister's Office said.
President of the Catholic Bishops' Conference of India, Baselios Cleemis Cardinal Thottunkal, also paid a courtesy call to Modi.