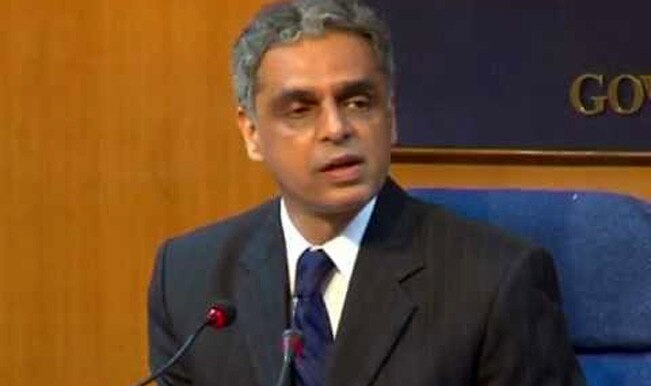 Kathmandu, Aug 4 : Ministry of External Affairs ( MEA ) spokesperson Syed Akbaruddin today said that Prime Minister Narendra Modi has assured that India will move at a pace and in a manner that Nepal iscomfortable in. He also said that both the nations need to give each other the required time and s pace to solve procedural issues.
Talking about the responses Modi received from the Nepalese leaders over his speech in the Nepal Constituent Assembly, Akbaruddin said that such were the responses that Modi got; "You have won hearts, you have said what was there in our mind, yours is a historic visit which will take us to new heights, this is a new era in relations, if there were any misgivings about India and Nepal relations in the minds of Nepalese you have clarified them."
He added that the four Cs .i.e. Cooperation, connectivity, culture and constitution were the basis of discussions yesterday and today. "Most important is the 1 billion dollar line of credit that was announced yesterday by the PM and he also made it clear that this is in addition to any existing lines of credit that exist as of yesterday," said Akbaruddin.
Throwing light on the progress of pending hydro-power projects, he said, "We had extensive discussions today with a various political parties, each of them have assured us that they are for cooperation in power sector between India and Nepal and they hope that this will come about very quickly and we are confident after the reassurance by cross section of Nepali leadership that we are on the cusp of moving ahead in terms of our hydro power cooperation with Nepal."
"The Upper Karnali Hydro Power Project will be agreed to in 45 days. India will assist in the construction of multi lane motorable bridge over the Mahakali River at Mahendranagar. This will allow traffic along the east-west highway to cross over the Mahakali River and establish a vita trade and transit link between western region of Nepal and Uttar Pradesh, Uttaranchal and New Delhi," said Akkbaruddin.
"They have also agreed to the expediting of coastal road and the feder roads in Terai and complete phase one expeditiously. There were concerns raised on the delays on these projects," he added. He said that the leaders of both the nations have decided that in continuance of phase one of the hydro power projects, the phase two will also commence next year.
Akbaruddin also told the media that upon Modi's visit to Pashupatinath Temple, he had announced a gift of 2500 Kgs of sandalwood to the temple authorities. He said, "The work on Pashupatinath development authorities will commence soon through government of India's assistance." "Along with Archeological Survey of India we will start on renovation and restoration of the complex which will amount to 25 crores Indian rupees," he added.
He also said that there were discussions on the development of Janakpur and Lumbini based on specific proposals which are expected to be received from Nepal. "Reassurance repeatedly that was given was that Nepalese soil will not be used for anything that is inimical to Indian interest. This was done in the bilateral talks. It was also done by several of the parties today while we were discussing-in fact virtually in all that we were present," said Akbaruddin.
He added that PM Modi has assured that if there are concerns or issues on any specific matter relating to 1950 treaty, Indian is open to discuss and consider it. Moreover, talking about the education of Nepalese students in India, he said that the scholarship for Nepali students has been increased from 180 to 250 and they will also go for short duration courses or exposure to Indian universities which are Banaras Hindu University (BHU), Delhi University (DU) and Calcutta University for which they will get credits.
Modi had yesterday arrived in Kathmandu for his two-day maiden bilateral visit to Nepal. During his visit, he had met Nepal's External Affairs Minister (EAM) Mahendra Bahadur Pandey, Prime Minister Sushil Koirala, President Ram Baran Yadav, Communist Party of Nepal Chairman K.P. Oli, Unified Communist Party of Nepal (Maoist) Chairman Pushpa Kamal Dahal and also the Madhesi leaders of Nepal.
Along with this, he also met the family members of Jeet Bahadur, a Nepalese origin boy educated by him, who had accompanied him on his trip to Nepal and had also held prayers at the Pashupatinath Temple. Yesterday he even addressed Nepal's constituent assembly where he not only praised the existing bond between the two countries but also assured that India will make all the efforts required to take Nepal to new heights.
In the assembly, Modi had also announced that India will give Nepal 10,000 crore Nepali rupee concessional line of credit, for its development. Modi is the first Indian Prime Minister to undertake a bilateral visit to Nepal in 17 years and is scheduled to hold parleys with leaders of different political parties in Nepal before leaving forIndia.