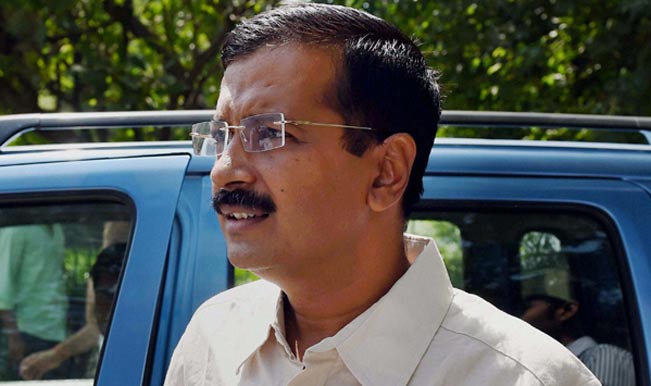 Aam Aadmi Party (AAP) has lost its integrity and democratic structure and BJP took a dig at Arvind Kejriwal after party leader Shanti Bhushan claimed that  party chief Arvind Kejriwal lacks organisational skills. BJP said that it was already aware of this "fact". "AAP patron Bhushan took years to realize it but the BJP and the country were aware of this fact long ago. This was seen by the people when 96 per cent of Lok Sabha candidates of AAP forfeited their security deposits," Delhi BJP chief Satish Upadhyay said.
AAP's patron and senior Lawyer Shanti Bushan criticized that Arvind Kejriwal lacks organisational ability and incompetent that can spread the message of the party all over India. The senior Bhushan's statement has again brought out the internal bickering in the party. Shanti Bushan and his son Prashant Bushan were "visibly disturbed" over the turn of events. However, Prashant Bhushan compromised with the present situation, as he wanted to continue his ties with AAP, which finally didn't happen with his father.
Kejriwal's abrupt resignation after 49 days as Delhi Chief Minister created a rift in the party; it is believed to be the root cause for the problems. "AAP is completely in support of Arvind Kejriwal. He is the chosen leader and he will remain," Ashutosh, a close aide of Mr Kejriwal, claimed.
The questions have been raised on Keriwal for the poor performance in the Lokh sabha elections, after its spectacular debut in the Delhi polls in December. Many in the party believe Mr Kejriwal's high profile contest against Narendra Modi in Varanasi affected AAP's national campaign. Soon after the election result, Shazia Ilmi quit the party stating citing lack of inner democracy.
"There is indeed a lack of inner party democracy; there is a lack of organisational skills. Voice of dissent and constructive criticism is not appreciated," Ilmi told reporters. Another founder member of AAP, Yogendra Yadav emailed to other members saying that "Arvind is turning into a personality cult that can damage an organisation and the leader himself."
Untill now many of AAP's leader have accused Arvind Kejriwal that he has failed to maintain democracy in party. But Arvind Kejriwal is silent. Let see when does he speak out?