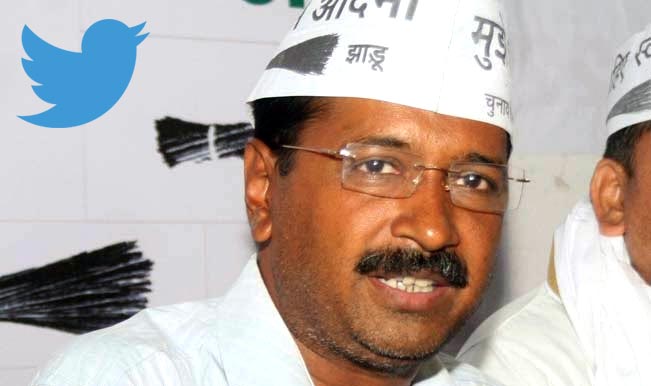 There  was a controversy on wednesday within the ranks of Aam Aadmi Party with Shanti Bhushan sending an open letter saying that Arvind Kejriwal lacked organizational skills and that AAP lacked internal democracy. He said that after a senior volunteer was sacked for forming a committee to raise issues concerning volunteers and complaining about lack of internal democracy. Bhushan had said that since Kejriwal is not an elected leader, h cannot claim to be the only voice of the party.
Later, Prashant Bhushan hit back at Shanti Bhushan saying, ""Arvind (Kejriwal) is a great leader and a great campaigner, but in my opinion he lacks organizational ability. He does not have the kind of competence which can spread the message of the party all over India, which can quickly create elected structures of the party which nobody will be able to blame."
Twitteratis seem to agree with Prashant Bhushan as #UnitedWithAAP is the top trend. Here are some of the tweets.
Tough cookie @ArvindKejriwal #UnitedWithAAP pic.twitter.com/EZToe3DRkp

— Parul Bajaj (@parulbajaj) August 14, 2014
AK doesn't lack organizational skills.He has converted merely a small movement in2 a big political movement Ind has ever seen.#UnitedWithAAP — MOUMITA CHOWDHURY (@immoumita) August 14, 2014
Anna left Kiran bedi left but Arvind kept on working so if AAP can overcome that type of setback then dis is nothing #UnitedWithAAP — Kumud Mishra (@tweetkumud) August 14, 2014
AAP is not perfect , but still much much better than all other parties combined together … #unitedwithaap — Uma Singhal (@UmaSinghal1) August 13, 2014
Abdul Kalam : Revolution Started by AAP is necessary for change. Join AAP #UnitedWithAAP pic.twitter.com/vYW5l04DCg

— vikas thakur (@vikastha07) June 7, 2014
This last tweet sums it up.
#UnitedWithAAP coz i believe in AAP

— Geetika chaturvedi (@DudetteGeetika) June 6, 2014