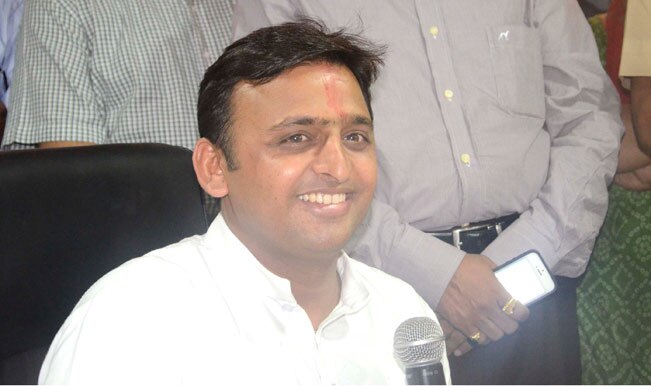 Lucknow Aug 15 : Uttar Pradesh Chief Minister Akhilesh Yadav today said his government accords topmost priority to women security and good law and order situation was essential for the progress of the state. The chief minister hoisted the national flag at the Vidhan Sabha here to mark the 68th Independence Day. Addressing the I-Day function, he said his government has been striving to make each citizen capable of contributing in the development of the country.
"Security of women is the topmost priority of the UP government. The women helpline has generated positive response and in the coming days, more effective steps will be taken in this direction," he said. Yadav said that policing in the SP-ruled state has improved and modern equipment was being provided to the security forces. Recalling the sacrifice made by the freedom fighters, he said, "We need to ponder whether we have achieved what our freedom fighters had set out for… The country has progressed but unless basic requirements of people of all sections of society are not met, this journey of development is not complete."
On the occasion, the chief minister presented an overview of the major achievements registered his government during last two years in the main sectors of health, skill development, power, infrastructure and tourism. He said that in the past two years, positive steps were initiated because of which rate of development in the state was good. The chief minister also highlighted the steps taken by his government to help the youths by bringing schemes like laptop distribution and unemployment allowance. He said that in the second phase, the state government would lay emphasis on providing basic amenities and facilities in the rural areas.